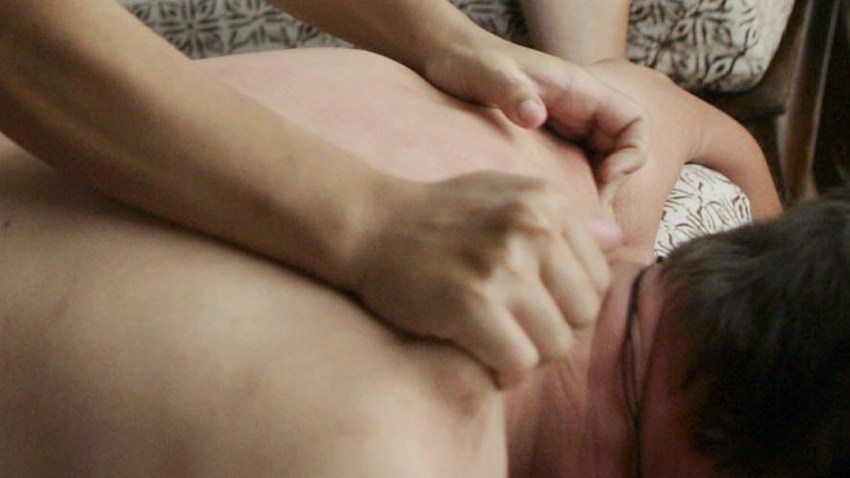 Who knew the town of Los Gatos had a vice squad? We didn't. But we found out one exists today when we read the front page of the Mercury News.
It ran a story about a vice sting operation of a Los Gatos massage parlor that was suspected of being a front for prostitution because it listed an ad on Craigslist that mentioned "beautiful Asian girls."

Earlier this year, an undercover vice officer went to check it out. When he asked for a "happy ending" the person doing the massage simply refused.
While there, the cop noted some minor code violations at "Relaxing Massage" on North Santa Cruz Avenue.
Those lead to the arrest of the owner, a yanking of their permit and the potential closure of the family-run business.
It might be an understandable response if the parlor was providing illegal sexual services. But the only issues that the officer discovered were that his genitals were briefly visible during the massage, one of the assistants didn't have a permit in that town and the parlor accommodated a request for a massage after 10 p.m. None of these are particularly egregious. If people wanted to know who the owners are, they could have just asked. Amy Hu runs the business with her husband, David Jie. Now, the couple faces the loss of their business, for which they borrowed $40,000 and signed a three-year loan.

Hu pointed out that plenty of other businesses in town flout minor laws, like putting signs on the sidewalk. She once felt that Los Gatos was beautiful and perfect. Now she feels targeted and victimized.
Town Attorney Michael Martello defended the sting. "They are not like other businesses," he told the paper. "When they are massaging and touching people, they are getting intimate with them -- not in biblical sense, of course -- people have a right to know who they are, that they aren't criminals."
Copyright FREEL - NBC Local Media