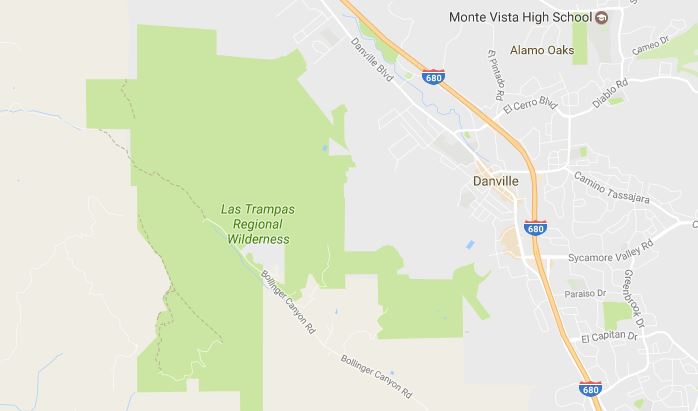 A rescue team with the East Bay Regional Park District used a helicopter to pluck a lost family from the Las Trampas Regional Wilderness in Contra Costa County on Sunday.
At about 10:45 a.m., a father, his two young daughters and their dog set out for a Sunday hike where Bollinger Canyon Road dead ends amidst the rolling hills and oak groves that dominate the regional park, which encompasses 5,340 acres of open space west of Danville.
The little troop hiked several miles, ending up on the Rocky Ridge Trail, and by about 11:30 a.m., the dad realized they were truly lost, according to EBRPD police Lt. Gretchen Rose.
He then led the girls, ages 6 and 8, and their dog around for a couple of more hours, trying to find his way back to the trail head.
"At that point his kids were exhausted and couldn't make it back," Rose said.
At about 1:30 p.m., the man used his cellphone to call for help, and the park district sent out a helicopter, which took another two hours to track them down.
Because of space limitations, the helicopter had to make two trips in order to ferry everyone back to its landing pad in Castro Valley.
The girls went first, followed by the dad and the dog.
"The girls acutely enjoyed the helicopter ride," Rose said. "They had a really good time. It was their first time on a helicopter."
After everyone was safely back on the ground, park staffers put them all in a car and drove them back to their own vehicle.