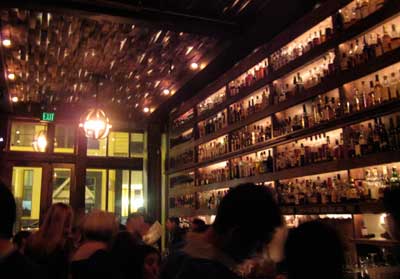 The purveyors of dark spirits know you have a choice when it comes to whiskey bars -- and the fine penmen and women at GQ magazine will have you know that in San Francisco, you can choose from among the very finest brown liquor bars in America.

You can choose Rickhouse.

The downtown distiller's best friend is among the 10 best whiskey bars in these United States, according to GQ, whose report was picked up by SFist.

That may be saying something, seeing as how Rickhouse has stiff drink competition within San Francisco's own bridged borders.
But "is Rickhouse the best whiskey bar in America?" SFist asks.
As long as who you're asking isn't behind the bar at Whiskey Thieves, Nihon Whiskey Lounge, Bourbon and Branch, Hard Water, Alembic...
Copyright FREEL - NBC Local Media