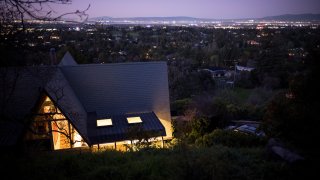 Four Bay Area counties are among the 15 richest in the country, according to a report.
Santa Clara County checked in at No. 3 on the list from U.S. News & World Report, which based the rankings on median household income. San Mateo County followed at No. 4, Marin County landed at No. 8 and San Francisco County settled in at No. 12.
Two Virginia counties — Loudoun and Falls Church — grabbed the top two slots, respectively. No other California counties made the list.
U.S. News & World Report said it pulled data from American Community Survey estimates for 2016-2020.
Check out the complete top 15 list below.
| | | | |
| --- | --- | --- | --- |
| RANK | COUNTY/COUNTY EQUIVALENT | STATE | MEDIAN HOUSEHOLD INCOME |
| 1 | Loudoun | Virginia | $147,111 |
| 2 | Falls Church | Virginia | $146,922 |
| 3 | Santa Clara | California | $130,890 |
| 4 | San Mateo | California | $128,091 |
| 5 | Fairfax | Virginia | $127,866 |
| 6 | Howard | Maryland | $124,042 |
| 7 | Arlington | Virginia | $122,604 |
| 8 | Marin | California | $121,671 |
| 9 | Douglas | Colorado | $121,393 |
| 10 | Nassau | New York | $120,036 |
| 11 | Los Alamos | New Mexico | $119,266 |
| 12 | San Francisco | California | $119,136 |
| 13 | Hunterdon | New Jersey | $117,858 |
| 14 | Morris | New Jersey | $117,298 |
| 15 | Somerset | New Jersey | $116,510 |