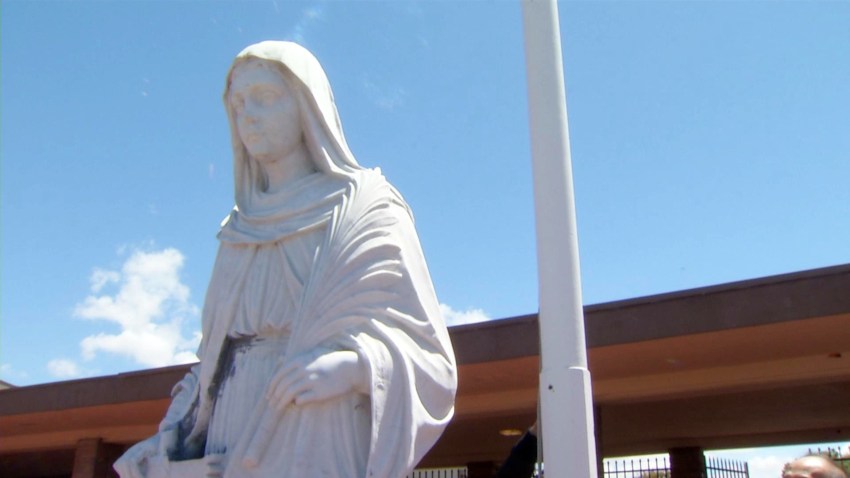 San Leandro police arrested a man suspected of shooting a church statue Saturday afternoon.
At about 2 p.m., officers were sent to the St. Felicitas Church at 1650 Manor Blvd. after someone reported shots being fired, according to San Leandro police officials.
Officers found the suspect near the church and attempted to arrest him but he struggled to get away.
During the scuffle, an officer forcibly removed a gun from the man's waistband, police said.
After the arrest, officers investigated and found that eight rounds had been fired into a statue.
Police are investigating the shooting as a hate crime and said there is no evidence to suggest that the church is in any additional danger.
Anyone with information is asked to call San Leandro police at (510) 577-2740.