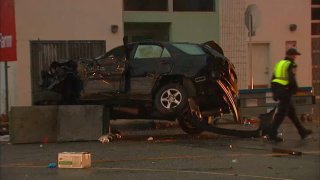 The San Francisco medical examiner's office has identified a driver who died in a vehicle crash on southbound Interstate Highway 280 early Sunday morning as 31-year-old David Pulido-Contreras.
Investigators with the California Highway Patrol said the fatal crash occurred just before 5 a.m. on southbound Highway 280 at the 25th Street off-ramp.
The Lexus SUV Pulido-Contreras was driving struck the railing on the left side of the off-ramp and then crashed into a wall. The impact caused Pulido-Contreras to be ejected through the driver's side window, according to the CHP.
Investigators believe Pulido-Contreras, a Redwood City resident, was not wearing a seatbelt.
No other vehicles were involved in the crash, the CHP said.
Copyright B