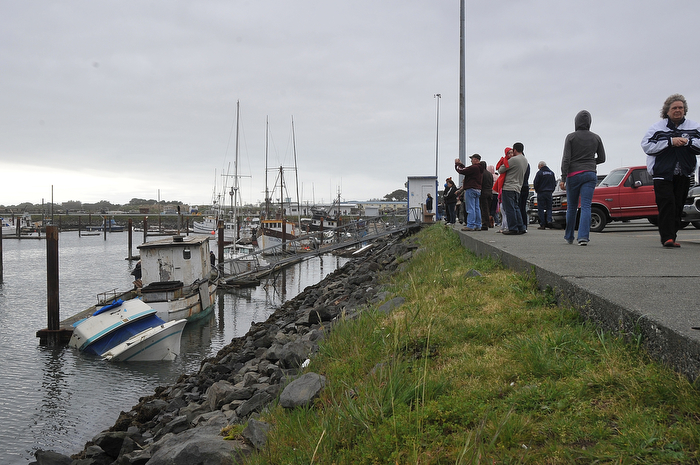 While the world is holding solemn memorials for Japan's one year anniversary of a devastating tsunami and earthquake, Marin County wants to take action and prepare itself for possible disasters.
According to the Marin Independent Journal, county leaders are discussing plans to secure its coastal shorelines before a tsunami hits. These include areas at Bolinas, Stinson Beach and further north at Bodega Bay. There are plans to remove boats from harbors the minute a tsunami warning is heard. During last year's disaster Marin was mostly spared, but 27 harbors throughout the state suffered more than $100-million in damages. Boats were tossed around, slamming into and wrecking marinas.
Time is on Marin's side when a tsunami warning is first heard. If an earthquake struck nearby, people would have from 30 minutes to two hours to evacuate. And the warning time increases up to 6 to 10 hours the farther away from shore where an earthquake occurs.
Tsunamis have made their presence in California's coastal communities since the 1800's. The last major tremor to affect Marin happened back in 1964 during a massive quake in Alaska. Waves as high as eight feet were reported at local harbors.