UPDATE: The victims names were released Tuesday afternoon.
Judith O. Seymore, Aged 53, San Jose

Lydia H. Sim, Aged 21, Hayward

Sonam Choedon, Aged 33, El Cerrito

G. Eunhea Kim, Aged 23, Union City

Doris Chibuko, Aged 40, San Leandro

Tshering Bhutia, Aged 38, San Francisco

The seventh victim's identification is being withheld pending notification of the legal next of kin.We believe it is Katleen Ping of Oakland. Her family is speaking out, but her husband is in the Philippines and may not have been contacted yet by officials.

A memorial will be held Tuesday at 6 p.m at Allen Temple Baptist Church in Oakland for all the victims. Oakland Mayor Jean Quan asked the church to host the event, because she was worried the original location in Berkeley would not be large enough to accomadate the large crowd that is expected.
=========================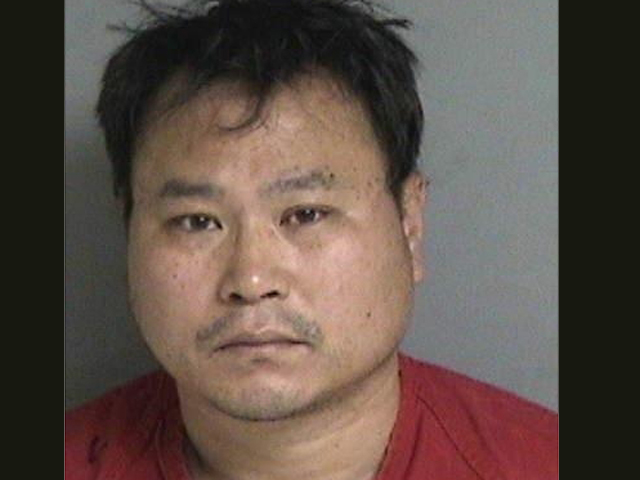 A nursing student expelled from a small Christian university and upset about being teased over his poor English skills opened fire at the school, going from room to room in a rampage that left six students and a secretary dead, police said Tuesday.

One L. Goh, 43, forced the secretary into a classroom (pictured) at Oikos University in Oakland on Monday, told people to line up and, when some didn't cooperate, began his shooting spree, police Chief Howard Jordan said.
The Alameda County Sheriff released a mug shot of Goh Tuesday afternoon, giving the Bay Area and the world the first look at the alleged mass murderer.

"It's very, very sad," Jordan said. "We have seven people who didn't deserve to die and three others wounded because someone who couldn't deal with the pressures of life."

Goh, a South Korea native who became a U.S. citizen, was expelled in January from the school for behavioral problems from the small private school of fewer than 100 students, Jordan said. The chief said Goh had anger management issues with other students.

Jordan said Goh appeared to have been planning the attack for several weeks.

Police have not released the names of the seven victims, but some of their relatives are speaking out about their loss.

Here's a look at what we have been able to learn about some of the victims:
Grace Kim:
G. Eunhea Kim, 23, from Union City is known by her friends and co-workers as Grace Kim.
She worked at BJ's in Fremont.
Workers there gathered Tuesday afternoon to remember her.
People at BJ's said she had a infectious laugh and often sang to the cooks in the back using the BJ mic that was supposed to be used tp semd order instructions.
They said she worked two jobs and went to nursing school.
If you look at her Twitter account or Facebook page it is clear she was a Warriors fan. She posted the photo to the left on both accounts.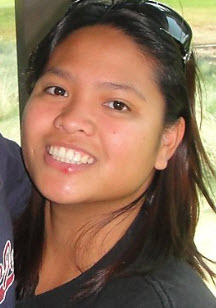 Katleen Ping:

Katleen Ping, 24, was called the rock of her family.

The secretary/receptionist worked the front desk in the university's administration department, where the gunman took her hostage then killed her.

She had been working at the school for about seven months to support her family and her 4-year-old son Kayzzer. She had moved from the Philippines to Oakland with her family in 2007.

She shared a home with her parents, brother and two younger sisters. Her husband lives in the Philippines and had been trying to get permission to move to the United States.

Her father, Liberty Ping, said he does not think his daughter knew the person who shot her.

"She's with the Lord,'' he said. "She's in a better place right now.''

The family has set up an account for donations that will cover funeral expenses and other items. The account is the Katleen Ping Memorial Fund at Wells Fargo. For more information, call (510) 483-4440.

Lydia Sim:

Lydia Sim, 21, was described as a happy person who always had a smile on her face.

She babysat children at Hayward Baptist Church while attending nursing classes at the university. Daniel Sim said his sister was drawn to the school because of its predominant Korean-American student body, as well as its faith-based teachings.

"She felt a lot more comfortable,'' he said. "She was really outgoing and really independent.''

He said his sister loved children, and children loved being around her.

She was studying for her nursing degree, but her ultimate goal was to attend medical school and become a pediatrician. She had attended Ohlone College in Fremont before transferring to Oikos and was nearing graduation.

Sim lived at home in Hayward with her parents and brother.

Tsherng Rinzing Bhutia:

Friends said Tshering Rinzing Bhutia, 38, was a gentle Buddhist from the Indian state of Sikkim near the Himalayan Mountains. He worked nights as a janitor at SFO and lived alone in the city's North Beach neighborhood.
He was the only man killed in the mass shooting.

The Contra Costa Times said Goh stole his car outside the university. He used the car as a getaway vehicle. Bhutia's car was later towed after being found in the Safeway parking lot in Alameda where Goh turned himself in.

Prem Singh, his landlord at a residential hotel, said Bhutia attended nursing school classes at Oikos in the morning.
Below is an edited 911 dispatch audio clip from the first 30 minutes after the shooting was reported.
Copyright AP - Associated Press