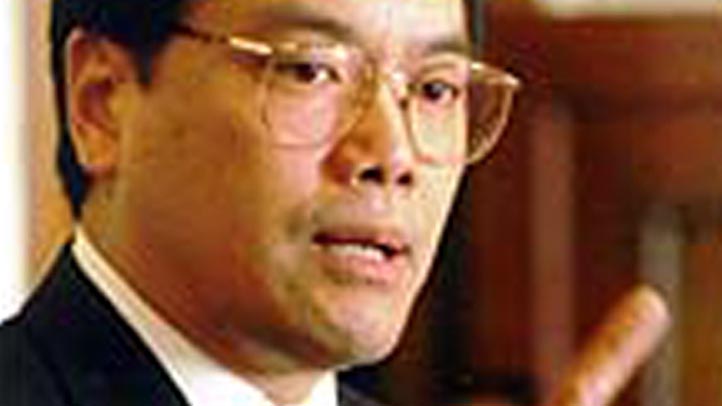 To Democrats, he was an odd duck.
For one thing he was the adoptive son of March Fong Eu, who helped champion diversity as California's first Asian woman to be elected to statewide office anywhere in the United States (she was re-elected four times).
Then there was the that fact the boy had grown up surrounded by Democratic Party politics and politicians.
What went wrong?
By "wrong," they meant "Republican."
Matt Fong believed in limited government, was pro-life and favored tax cuts to stimulate economic growth.
The fact that he was a minority and not a Democrat perplexed those who assumed that all people of color had to be of one party.
So when Fong ran and won the job of California State Treasurer, the majority party in the state was concerned, and state Republicans thought they would have an opportunity.
That opportunity came in the race for US Senate in 1998. Incumbent Senator Barbara Boxer was polling poorly with her popularity at below 50 percent.
By early October, Fong had pulled ahead. There was a debate that didn't go so well for the Republican, who was not nearly as articulate as Boxer, but he did score one hit.
At the time President Bill Clinton was embroiled in a sex scandal that involved a willing intern (Monica Lewinsky) and an unwilling Arkansas state employee (Paula Jones).
Boxer, who had come to fame railing against sexual harassment during the confirmation hearing of Supreme Court justice Clarence Thomas, was considerably less upset about the behavior of her party's standard-bearer.
Fong jumped on the hypocrisy "Barbara, your silence is deafening" was his best line of the debate.
In the end, it turned out that instead of Boxer being too liberal for the state, voters assumed Fong was too conservative.
The San Francisco Chronicle reported that he had given $50,000 to the "Traditional Value Coalition" which promoted prayer in schools, opposed gay rights and was anti-abortion.
Boxer had more money, which she used for attack ads in the final weeks of the campaign. Her numbers crept up and she is still in office.
I suspect Matt Fong will be remembered as a man who had a chance at political stardom that vanished in the final weeks of a long campaign.
He was the kind of candidate who believed what he said --but rarely said it well.
Still, his actions were such that those who worked with Fong remember him as a principled politician, the likes of which voters would appreciate now more than ever.