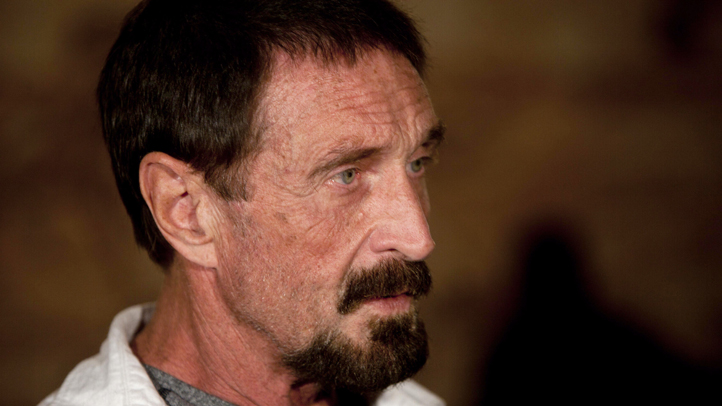 John McAfee just wants to be an American again. In America.

In his latest media blast — this one a Web interview broadcast from his Guatemalan detention center, where he is awaiting extradition to Belize — the 67-year old software tycoon/lifestyle guru says he wants nothing more than to fish, swim and "enjoy my declining years" back in the United States, according to reports.

McAfee, a resident of Belize since 2008, has been in Guatemala for about a week. He's been on the lam from Belizean authorities, who want to question him in connection to the murder of his neighbor, Gregory Faull. Faull was found shot dead at his home on Nov. 10.

McAfee says "bad things" are in store for him if he returns to Belize. He fears government officials and other authorities in power, he has said in numerous print, Web and broadcast interviews conducted since he took flight. Belizean authorities have not issued a warrant for his arrest, deny they are persecuting him and say they question McAfee's mental stability, according to reports.

Last week, he crossed over to Guatemala from Belize via an unguarded border crossing in the company of two American journalists, who unwittingly revealed his location via the GPS coordinates encoded in an iPhone photo.

McAfee has been denied political asylum in Guatemala.

The English-born McAfee made millions in the early 1990s when he sold the antivirus software firm which still bears his name. He moved to Belize in 2008 to lower his taxes, according to reports.

Copyright FREEL - NBC Local Media