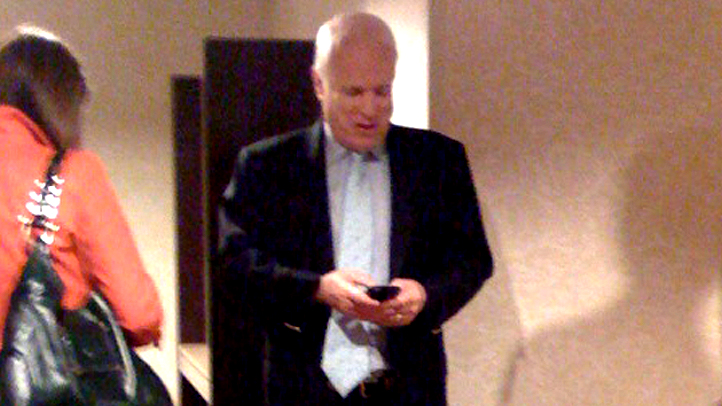 Somebody might want to make sure Sen. John McCain brushes up on his Silicon Valley knowledge before he lands in the Bay Area later this month.

The former Republican presidential hopeful will be returning to the Bay Area on March 22 to raise money for a campaign to try and win a conservative majority in the U.S. Senate in 2012, according to the Chronicle's Carla Marinucci.

The announcement comes just a day after McCain appeared on ABC's "This Week" and made comments about Apple products being built in the United States.

McCain was speaking about President Barack Obama's recent comments that "innovation is the key to us being able to restore our economy. And that's got to be exports. We've got to have free trade agreements."

The senator said he agreed with Mr. Obama's remarks and he cited Apple as an example of good old American manufacturing.

"I would also point out that if you emptied that house there ... if you left a computer there, or an iPad, or an iPhone, those are built in the United States of America," he said.

McCain has unfortunately taken heavy criticism for his remarks since Apple products are of course designed in California but they are notoriously manufactured in China.

The senator issued a statement after the fact saying he is aware that Apple does not built its products at home and that he simply "misspoke." McCain owns an iPhone himself.

You can betcha' that before McCain lands at SFO he is going to get some coaching on some of Silicon Valley's other titans to avoid any more misspeaks.