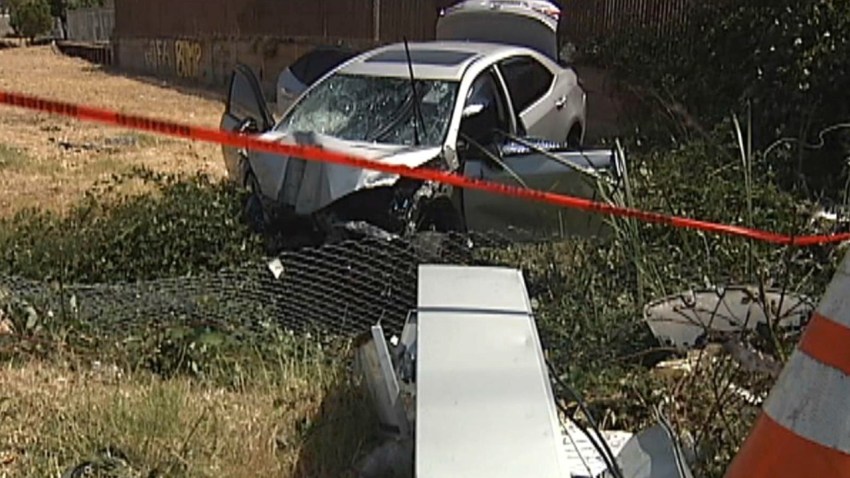 The California Highway Patrol said a medical emergency caused a motorist on Saturday to speed down a highway off-ramp and crash into a vacant lot in Antioch.
A total of three people — one adult and two minors — were inside the car when the crash occurred near Contra Loma Boulevard and Fitzuren Road, Contra Costa County Fire Department Battalion Chief Bob Atlas said. They all suffered major injuries.
Officials said two of the patients flown to hospitals by helicopters are expected to survive following the crash.

The CHP says a sedan hit another vehicle on eastbound State Route 4 before careening down the ramp. Investigators said due to the ongoing medical event, the driver was unable to control or stop the car.
The car went through an intersection, jumped a sidewalk, crashed through a fence and hit a utility box before coming to a stop.