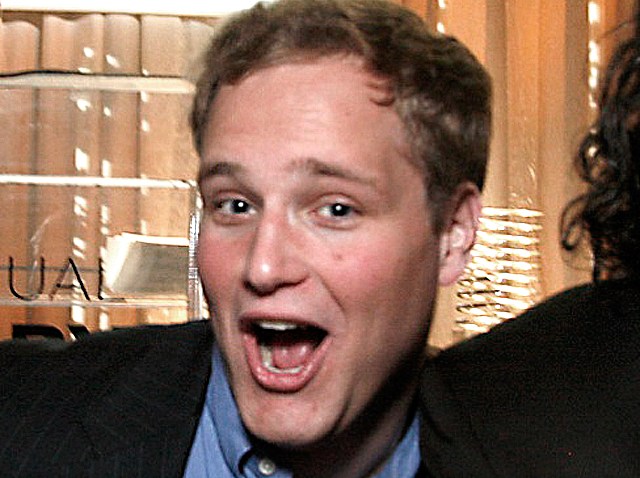 When the spotty voting record of former eBay CEO and current Republican California gubernatorial hopeful Meg Whitman was revealed, Whitman said that she was too focused on raising her family to vote regularly.

So, how did that family turn out?

Well, Griffith "Griff" Harsh V and younger brother William Harsh both got in to Princeton.

That might have something to do with the fact that Whitman, Princeton class of '77, donated $30 million to build the very campus residence hall Harsh moved into as a freshman.

But that doesn't mean his academic skills -- or personality -- didn't continue to get him in trouble. On a roster of legacies from the '77 class, Griff was listed as class of 2008. However, he was suspended and didn't graduate until 2009.

Another classy anecdote of Griffith's time on campus has him rudely throwing a beer at another Princeton student. When the victim complained, Harsh allegedly pointed to himself and simply said, "Billionaire."

None of which has stopped Griff from starting off a promising career in Silicon Valley, as he recently interned at Tesla Motors. Tesla's CEO, Elon Musk, was one of the cofounders of PayPal, which eBay purchased while Whitman was boss.
Another of Griff's apparent gigs, according to a LinkedIn profile: "analyst" at Solamere Group, a private-equity firm started by Tagg Romney, son of former Massachusetts Governor Mitt Romney, on whose campaign Whitman served as finance chair.

For a gubernatorial candidate who wants to slash spending on "entitlement" programs, Whitman certainly raised one entitled son.

As for William, set to graduate next year? The Internet scuttlebutt is, well, harsh.

One rumor has the younger Harsh complaining about the presence of African-Americans at a normally lily-white Princeton social club, using an out-of-bounds racial slur. Another has him allegedly dating a Jewish girl but refusing to take her home to Atherton to meet the family because she wasn't a WASP.
His now-deleted LinkedIn profile says he interned for the Romney campaign.

Whitman has been running on a jobs-creation platform. Say what you might about what her son's behavior says about her parenting skills, she'll certainly be successful in making sure they're gainfully employed.

Photo from The Webby Awards.

Jackson West didn't apply to Princeton, though multiple generations of his family have attended the school.
Copyright FREEL - NBC Local Media