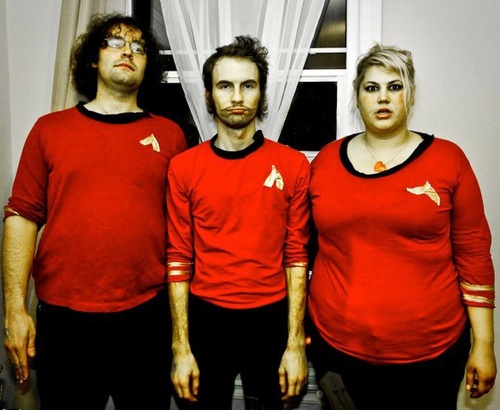 Oakland trio Shannon and the Clams (singer/bassist Shannon Shaw, guitarist Cody Blanchard, and Ian Amberson on drums) was raised largely on teenage death anthems of the 1960s, but Shaw still counts Kermit the Frog as one of her favorite singers, so you know the gloom isn't too thick here.
In fact, this band offers quite a bit of whimsy within its honest, homegrown sound, which fits right into the Bay Area's current obsession with garage music, and its image. It's not unusual to see Shannon and the Clams pretending to be Trekkies or members of the Lollipop Guild.
A series of covers and original songs via 7-inch vinyl records will be released beginning later this month, but in the meantime there's an opportunity to catch Shannon and the Clams live at the Knockout in San Francisco on August 15. From there, the band heads out on a West Coast tour with local colleagues Hunx and His Punx.