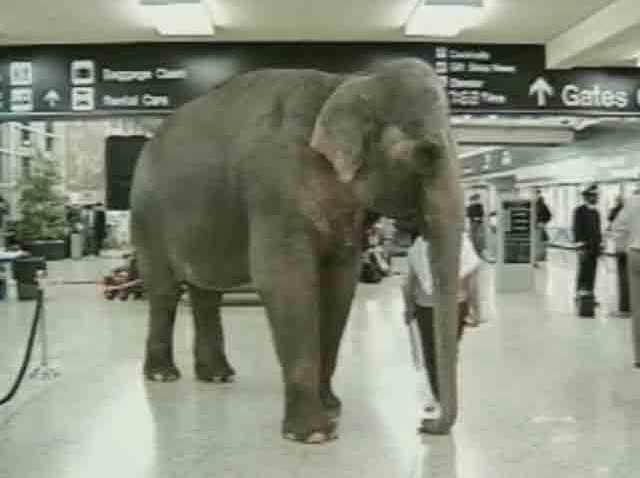 As we mark the final day of operation at Terminal C at Mineta San Jose International Airport, we would like to bring you a story from the KNTV archives.

In its long history, countless numbers of VIPs have gone through the security check points, but one was so big, she shut down the airport for three straight nights.

The year was 1995. The VIP was an elephant named Tai.

Tai was a star of Bill Murray's movie "Larger Than Life" and she, along with Murray, filmed a scene inside Terminal C.

It called for Murray to take Tai through airport security and they used a portion of the terminal as their back drop.

The scene was filmed again and again and again. Finally, Murray himself declared they had gotten it right.

Hundreds of extras were used in the shoot. Below is a report filed by our own Marla Miller that chronicles the fun.

Marla would like you to know that this wasn't Tai's only movie. She was also the title character in Disney's "Operation Dumbo Drop."