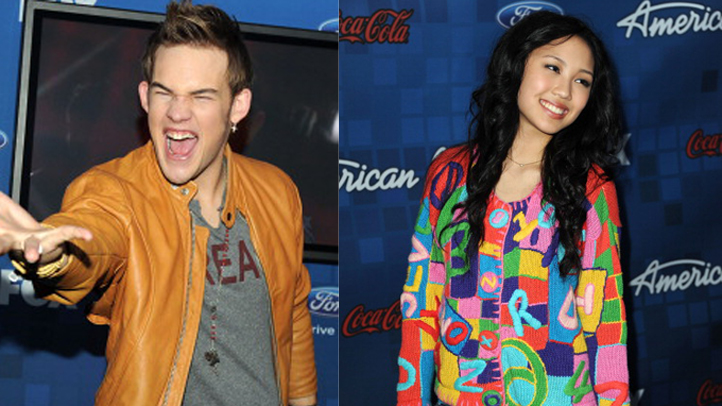 The Fox mega-hit reality show American Idol did something this week it has never done before. It cut 11 contestants in one night.

It was a roller coaster of emotion with extreme highs and lows and it took 120 minutes to endure (if you didn't use your DVR).

In the end, the two contestants from the Bay Area survived the bloodbath.

Singer James Durbin, one of the two males "screamers" in the contest, was among the top ten finalists voted in by viewers. Durbin is from Santa Cruz. Durbin has both Tourette's and Asperger's syndromes which has made his personal life a challenge. He found his way in a Santa Cruz children's theater group called "Kids on Broadway."

The other singer with a Northern California connection is Thia Megia of Mountain House. Megia is the youngest Idol at just 15-years-old. She has perfect pitch and grew up in Hayward before moving to the tiny town outside Tracy, where she attends high school.
Here's a performance by Durbin at the Rio Theater in Santa Cruz in 2009.
Here's a performance by Megia as she is introduced by David Foster.