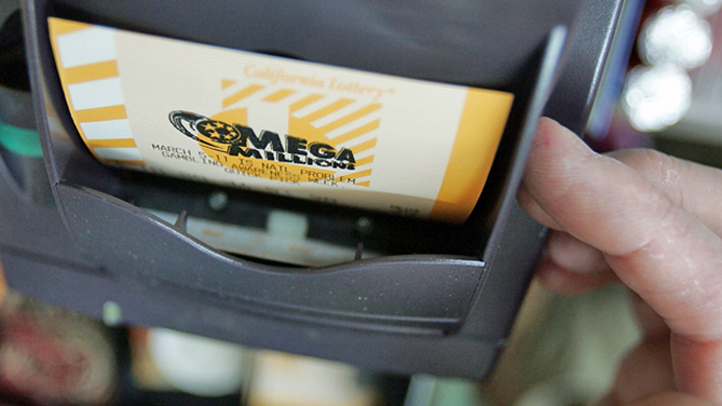 With no winning ticket in Friday night's Mega Millions drawing, the lottery jackpot will grow to an estimated $356 million. If you go for the cash option, lottery officials say you will get $255 million.
Lottery officials say it will be the third largest MEGA Millions jackpot of all time. The largest MEGA Millions jackpot ever won was $390 million in March 2007.
The next time the lottery numbers will be pulled is Tuesday night. That means who will have two days to get those work lottery pools together.
The jackpot has been growing since Jan. 24. No one has won since then. The odds of winning the jackpot are approximately one in 176 million, according to lottery officials.
The retailer who sells the jackpot-winning ticket will receive the maximum bonus of $1 million.
The last time the jackpot was in the $300-million range was a year ago. On March 31, 2011 seven coworkers in New York split at $319 million dollar jackpot.
Unlike the Super Lotto jackpot which is California-based, the Mega Millions lottery sells tickets in 43 states.
Last year, three winning tickets were purchased in California. The last winner from San Diego was Todd Moitz of San Diego who won $47 million in January 2009.
"You go in there picking the tickets, you never actually expect them to land," Moitz said after picking up his big check. Watch Moitz relive the moment he realized he had won