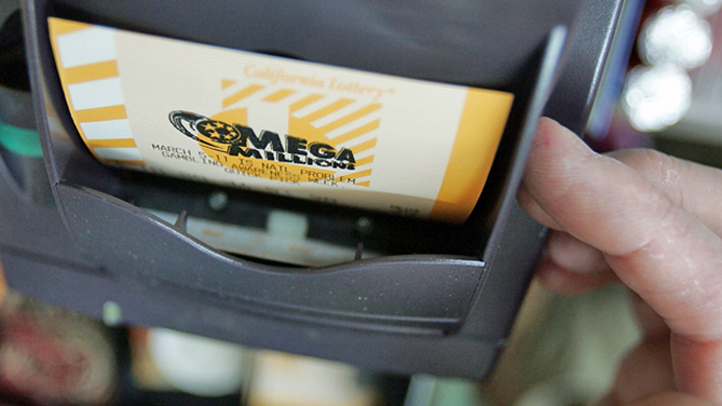 Lottery fever is about to hit a pitch the likes of which has never been seen.

No one picked all six Mega Millions numbers Tuesday night so the jackpot will roll over to Friday at a whopping $500 million. You don't have to be an accountant to know that is half a billion dollars.

The jackpot of $363 million made for long lines at convenience stores. Expect those to get even longer between now and Friday. The numbers will be drawn at 8 p.m.

Lottery officials say it will a record-setting "pay-me-now" cash value of $359 million (before taxes).

The previous record jackpot in the Mega Millions game was $390 million back in 2007. That money was split by two winners in New Jersey and Georgia.

The Mega Millions jackpot has been rolling over ever since Jan. 24. That means no one has won 18 times in a row.

Last night's lottery had nine California players who matched five of the six winning numbers. Those winning tickets are worth $308,573 each.
Jolly King Liquors, which is located at 393 Miller Avenue in Mill Valley in Marin County
USA #68194, which is located at 1233 Hilltop Drive in Redding in Shasta County
Arco ampm, which is located at 3890 North University Parkway, in San Bernardino
Arco ampm, which is located at 1855 Watt Avenue in Sacramento
Stopper Liquor, which is located at 1170 Yorba Linda Boulevard in Placentia in Orange County
Tommy's Tobacco, which is located at 1297 Imperial Beach Boulevard in Imperial Beach in San Diego County
7-Eleven, which is located at 7014 Archibald Avenue in Corona in Riverside County
Surf Liquor, which is located at 2522 Main Street in Santa Monica in Los Angeles County
Unical 76 Station, which is located at 16111 Valley Boulevard in Fontana in San Bernardino County
Tuesday's winning numbers were: 9, 19, 34, 44 and 51. The Mega Ball was 24.

Mega Millions is played in more than 40 states, the District of Columbia and the U.S. Virgin Islands.

The odds of winning the big prize are approximately 1 in 176 million.