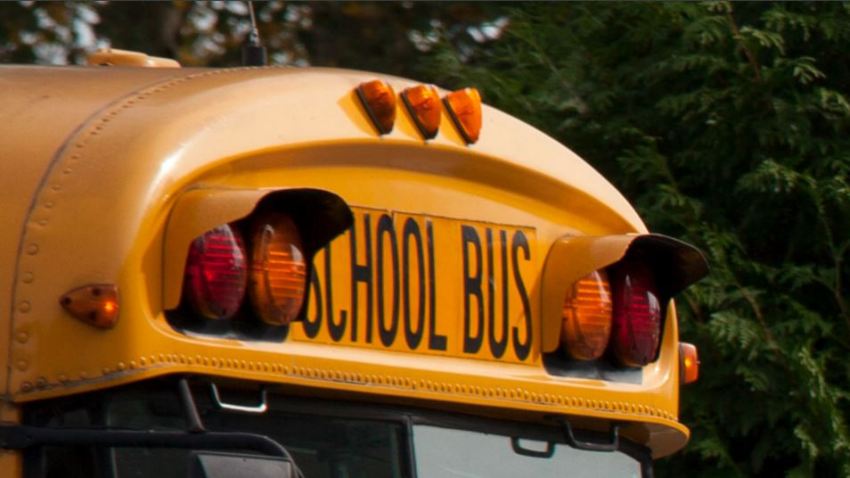 A school bus crash that slightly injured two people in San Jose on Thursday morning on northbound U.S. Highway 101 was a hit-and-run, California Highway Patrol officials said.
Around 9:50 a.m., a 2009 Bluebird school bus was in the far right lane on Highway 101 south of the East Hedding Street overcrossing. The driver was going around 40 mph and began slowing down for traffic ahead, according to the CHP.
Just before coming to a complete stop, the driver felt an impact from behind and pulled the bus onto the right shoulder, CHP officials said.
The driver of the car behind, a 2004 tan Ford Taurus, pulled onto the right shoulder behind the bus, according to the CHP. A quick-thinking student on the bus took a cellphone photo of the car, its license plate and got a partial image of the driver.
Four of the students on the bus reported minor injuries and two were taken to a hospital, CHP officials said.
The sole occupant of the tan Taurus allegedly left the scene without identifying herself. She was described as an elderly white woman and the car reportedly has moderate front-end damage, CHP officials said.
The license plate is allegedly a California plate, 8BEJ916, registered for a 2004 Ford out of Santa Clara.
Anyone with information about the hit-and-run is asked to contact the San Jose CHP office at (408) 467-5400 and ask to speak to Officer David Morasco.
Copyright BAYCN - Bay City News