A human torso found in Fremont, California, may be linked to the disappearance of a 57-year-old Brisbane woman whose husband committed suicide after she vanished, police said.
Investigators from the Fremont and Brisbane police departments on Wednesday served a search warrant at the Brisbane home of Shelly Titchener, who was last seen in mid-February after telling her husband she was leaving to spend time with a friend.
A Facebook group dedicated to finding her said Titchener left her home Feb. 13 or 14 and was reported missing Feb. 15 — but neighbor Dee Dee Porter said she spoke with Titchener that day.
"We had a nice conversation last Monday about bamboo at the house and how the gardener was going to come work on that," Porter said.
Titchener's husband, Paul, who reported her missing, was named a person of interest in his wife's disappearance. He committed suicide by jumping from the Bay Bridge late Tuesday, police said.
The severed torso, which investigators said belong to a still-unidentified woman, was found Sunday night by a group of people fishing on a Fremont pier at the eastern foot of the Dumbarton Bridge, police said.
Authorities said the victim's head and limbs had apparently been cut off. The mangled body, wrapped in a plastic bag, spawned a suspicious death investigation.
Investigators found more human remains when they returned to the scene Tuesday night, along with evidence that linked the crime scene to the Titchener case, police said.
"While we cannot confirm the body found is that of Shelly Titchener, we also cannot rule it out," Fremont police said in a statement.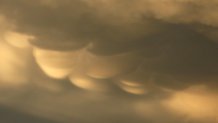 The coroner has not set a timeline for identifying the body.
The case shocked neighbors, who said the couple was very private and that Paul Titchener had recently knocked on doors to ask if anyone had seen his wife.
"He came to the door with his son looking for if I had seen anything," said Dave Burke, who lives across the street from the Titchener family.
Neighbors who asked not to be identified said the Titcheners had a strained relationship and that Shelly Titchener often seemed troubled.
The couple's son posted a statement on Facebook late Wednesday acknowledging that his parents had passed away. He thanked the public and asked for privacy.
Fremont police are asking that anyone who has information about the remains call their crimes against persons unit at 510-790-6900.