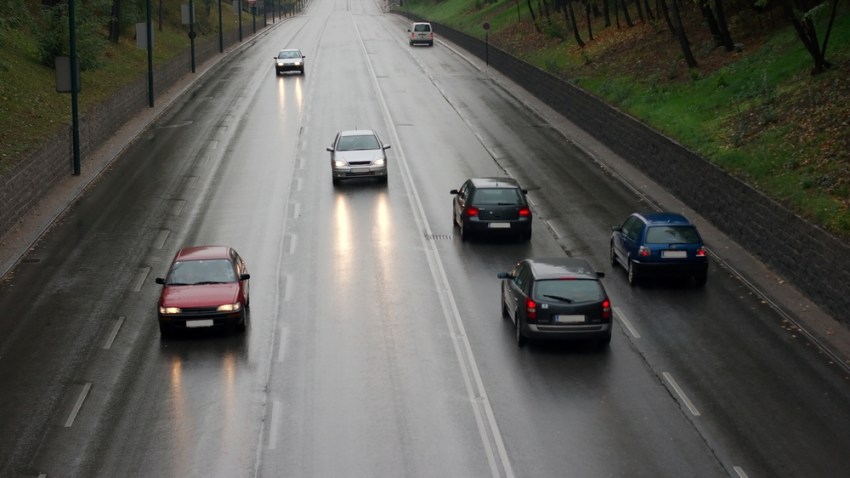 The California Highway Patrol has issued ice warnings for all roadways in San Jose Tuesday morning, and a connector ramp between two major highways has been temporarily shut down, a CHP officer said.
Widespread icy conditions on Interstate Highway 280, state Highway 17, and U.S. Highway 101 have prompted the CHP to issue traffic advisories for all San Jose area roadways. The CHP issued the warning at around 6 a.m., CHP Officer Peter Van Eckhardt said.
Drivers are asked to greatly reduce speeds and leave ample space between moving vehicles.
Black ice shut down a connector ramp between Highway 101 and Highway 280 in San Jose starting at around 6:15 a.m., Van Eckhardt said, as well as one of two southbound lanes on Highway 17 near Lexington Reservoir.
A Sig-alert was issued at around 6:40 a.m.
The drop in temperatures is a special concern for farmers.

In the Livermore Valley the cold weather was both a blessing and a curse. The unusual sight of snow covered hills stared down at Charles Crohare's olive orchard Monday morning.

After 77 years in the Livermore Valley, the weather was cold enough to surprise even him.

Although the Crohares picked their own olives weeks ago, their presses were busy grinding oil for growers who weren't quite as quick.

"Cold is very damaging for olives, especially frost," he said.

Crohare, whose family founded the Olivina Olive Oil business 128 years ago, says any weather cold enough to deliver snow can quickly ruin olives left on the tree.

"Mother nature can be very cruel," he said. "She can be very nice lady and she can be very cruel. And we got a little cruel last night."

But just down the road from the Crohares the chilly temperatures got a warm welcome.

"Actually for grape vines it's perfect because we want to get enough cool weather, some freeze below 30, 32," fifth generation wine maker Karl Wente of Wente Vineyards said.

He says the cold air and white dusted hills make vines go dormant and in the wine business that's a good thing.

"As long as the grapes are in, which they have been for three weeks, it's really good news to have some cold weather," he said.

Cattle ranchers also say the cold isn't affecting their herds but like everyone else here, they're watching to see what other surprises Mother Nature has in store.
Bay City News contributed to this report.