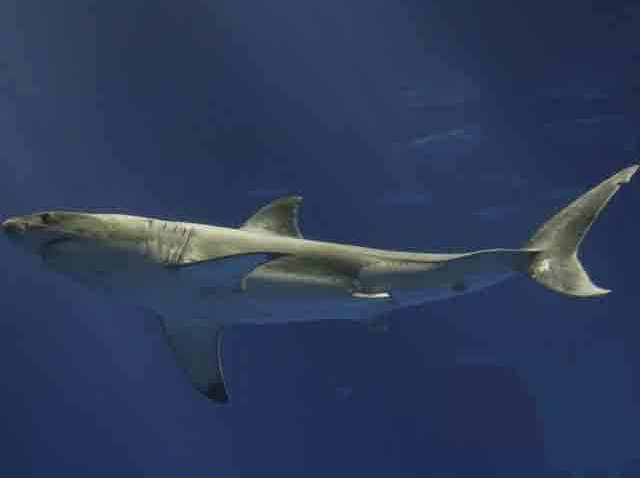 The Monterey Bay Aquarium has let another "big one" get away. But this fish story comes with photographic proof.

Aquarium scientists released its fifth great white shark back into the wild this week off the southern tip of Monterey Bay.

The latest great white will be the last one for quite awhile. The aquarium is now off limits because of planned renovations. Biologists and spectators both will have to wait until the summer of 2011 before the next one will join the group in the Out Bay exhibit.

The aquarium staff decided to release the unnamed creature after 69 days on display. They say she started becoming more aggressive to her fellow deep water neighbors over the Halloween weekend.

During her stay in Monterey, the young shark continued to grow in size. She grew two inches in length and gained 20 pounds.

The Monterey Bay Aquarium is the only institution with a successful track record of keeping great white sharks on exhibit for long periods of time. The aquarium's current record is 198 days.

The newest shark now has the addition of two tracking tags so that her new human friends can keep tabs on her. The information transmitted by all five sharks, plus scores of others tagged in the wild, helps biologists track how sharks move, and better understand the threats they face.