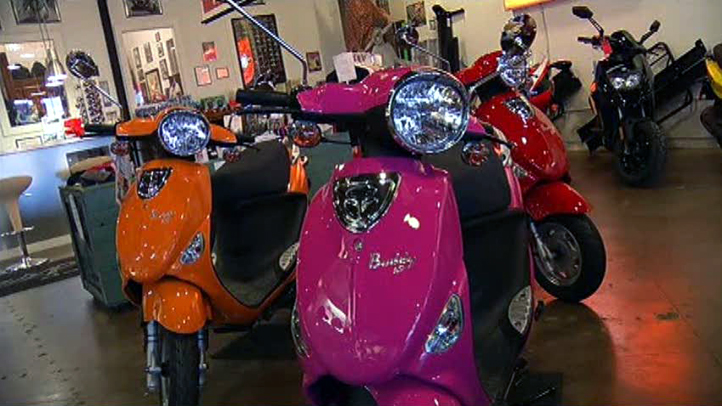 What has two wheels, a small engine, and could be the next big transit-related startup in San Francisco?

It's Scoot Networks, the brains behind the moped-sharing network hope.

The company, which has yet to go live, hopes to entice San Franciscans to make a full 10 percent of their trips via rentable scooters, good for $2 for a one-way, 15 minute trip, according to the San Francisco Examiner.

Scooters will work great in San Francisco, which has hilly roads, heavy traffic, and pricey cabs, founder Michael Keating told the San Francisco Examiner.

Users will plug their smartphones into the scooters' central consoles; the phone will activate the bike and also provide the user with a map, according to the newspaper.

Downtown will be the first target for the rentable bikes, which have a maximum speed of 30 miles per hour, according to the newspaper. The price point will be cheap enough for the scooters to compete with taxicabs and with Muni -- an unlimited monthly pass could range between $100 and $150, according to the newspaper.
Copyright FREEL - NBC Local Media