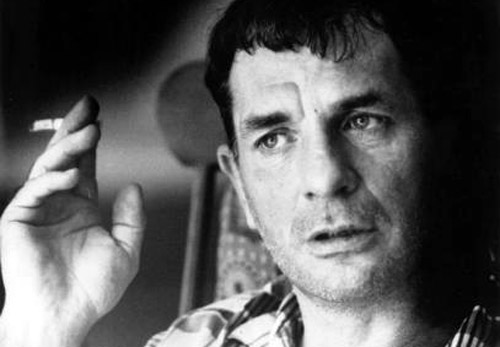 Hollywood has been spending a lot of time in San Francisco lately, and is back again Thursday for a quick shoot.
Richmond SF Blog reports a film crew will be shooting at the train station on 7th Ave and Fulton, for the upcoming Michael Polish film "Big Sur."
The film recounts the events surrounding Jack Kerouac's visits to Big Sur and is also the name of his last book.
"Sudden fame and a self-destructive lifestyle were taking a toll on Jack Kerouac's mind and body following the unparalleled success of the groundbreaking novel, On The Road. Once the handsome literary maverick and hero of the Beat Generation, Kerouac now sees only a vestige of his former self, ravaged by alcohol and drugs, aged beyond his years and tormented by self-doubt.

Questioning his talent, his faith, and his mortality, Kerouac leaves New York for California, on a quest for redemption at an isolated, fog-banked cabin in the primitive landscape of the Big Sur woods. What ensues in those fateful 3 weeks of August, 1960, is both terrifying and revelatory. While Kerouac is able to find beauty and elation in his surroundings, the dichotomy of his psyche renders him unable to face his demons alone. He sets off on a visceral collision course of paranoia, sex, delirium tremens, misery and madness…"
The filming will be from 1 p.m until 10 p.m.