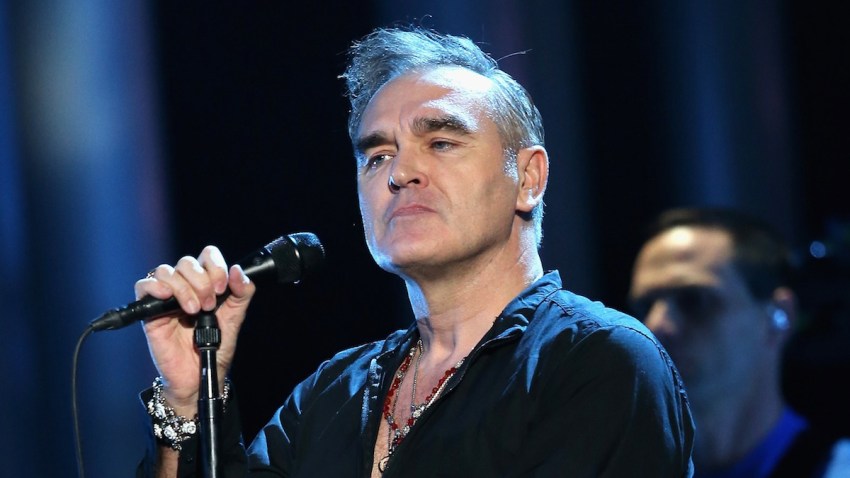 British pop singer Morrissey said he was groped at San Francisco International Airport this week on his way to London, and now he's making waves by blogging about what he's calling a "sexual assault."
On his True to You "Morrissey Zine" blog, the former Smiths singer wrote that prior to taking off from SFO on July 27, he was approached by an "airport security officer" who stopped him, "crouched" before him, and "groped" his private areas, moving away quickly when another officer passed by.
Morrissey said two members of the British Airways Special Services were "horrified at the sexual attack," and at their urging, he lodged a complaint. Those agents were not identified and NBC Bay Area was not able to independently verify this part of the story.
Morrissey relayed his version of what transpired on his blog between what seems to be a British Airways employee and the officer:
Morrissey:You have just sexually groped this man.
Officer: That's just your opinion.
Morrissey: What you have done is illegal.
Officer: That's just your opinion.
Morrissey: You have no right to do what you have just done.
Officer: That's just your opinion.
SFO Doug Yakel deferred all comment to the TSA. According to a TSA spokesman, the alleged groper does not officially work for the federal government, but is a private contractor with Covenant Aviation Security that provides service at SFO.
A TSA spokesperson responded to NBC Bay Area's request for comment, saying in part, "TSA works with numerous groups to continuously refine and enhance our procedures to improve the passenger experience while also ensuring the safety of the traveling public."
It's unclear whether any action will be taken against the officer based on Morrissey's accusations. Morrissey didn't state on his blog whether he was pursuing any criminal action.