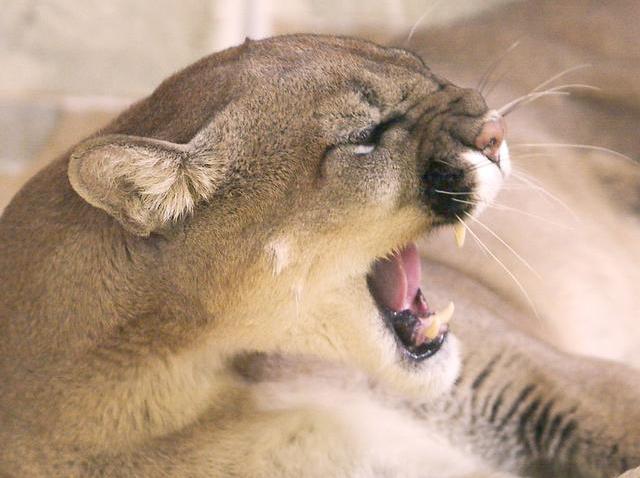 There is a new warning about mountain lions for hikers and dog walkers near the UC Santa Cruz campus.
Two hikers reported seeing two adult mountain lions at 6 p.m. Tuesday on top of Pogonip. The hikers say the big cats didn't bother them, but seemed interested in their unleashed dog. The women were on a trail in the Upper Meadows area off the Spring Street entrance.
Police sent out text message and email warnings to residents:
"Take the necessary precautions with your outside animals and children. Try not to hike alone and take a cell phone with you. If you are confronted by a mountain lion, do not try to run away, face the animal, appear as big as possible, make loud noises, and report the incident to the Santa Cruz Police Dept or Fish and Game. Do not take your dog into the park off leash."
The Pogonip extends from near River Street to the UCSC campus and is popular with hikers and sometimes drug dealers.