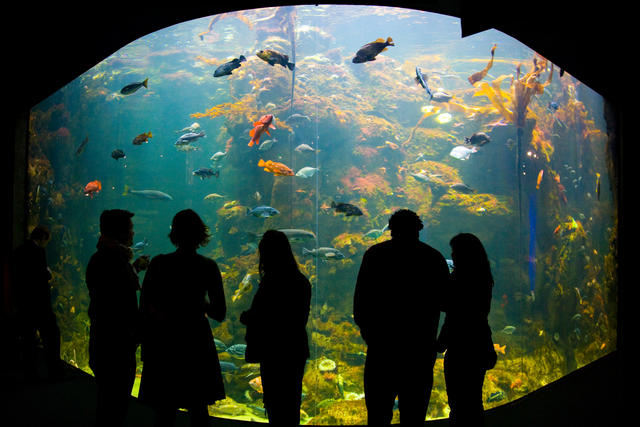 The thought of spending a few hours in a museum might sound a bit stale and boring but what if it included drinks, music and mingling alongside the exhibits?

That's the idea at the California Academy of Sciences in San Francisco, and it's turned the educational landmark into a hot night spot.

The Mercury News featured the Museum's recent success as one of the Bay Area's biggest crowd pleasers, pointing out the connection between Silicon Valley tech company employees' thirst for science alongside their cocktails at company parties.
The nightly cost to rent out the 409,000-square-foot California Academy of Sciences ranges from $5,000 for the Morrison Planetarium to $10,000 for African Hall to $30,000 for the whole museum. Food and drink cost extra.

Since the facility opened, roughly 150 companies have rented some or all of the museum, with 30 to 40 percent of them technology-based, said Anne Rianda, an associate director at Cal Academy who manages the special events department.

That's a four-fold increase over the number of corporate events hosted at the old California Academy of Sciences museum, she said, which was torn down in 2005 and rebuilt on the same site.

Museums around the country are also enjoying the success felt at the Cal Academy. The mostly likely reason for their emergence as the newest "it" place? It's the economy, stupid.
It's a pretty simple and very smart concept. Pay to rent the place out and for a caterer and spare the expense of decorating. What could be more entertaining than a room full of dinosaurs, safari animals, solar systems or sea creatures? Of course, add to that your co-workers spilling secrets they wouldn't divulge at a stuffier or more typical locale for the holiday party, like the office, and you have yourself a night at the museum not soon to be forgotten. Priceless.