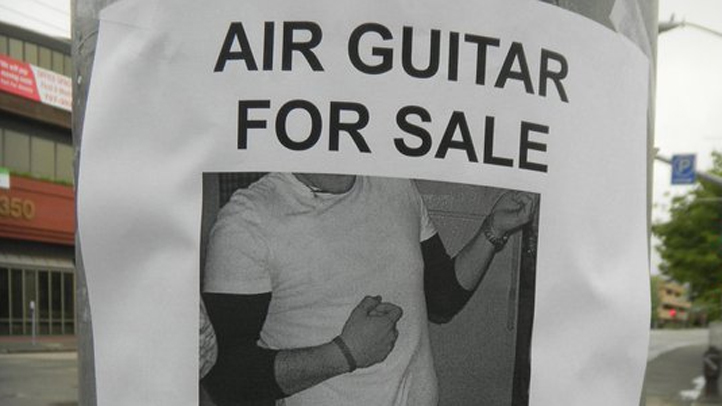 Air guitar for sale, one hundred air dollars.

Seeking ideas for my tombstone.

Help me! I've been taped to a pole for a week.

These messages and others are being broadcasted to Santa Rosa residents via flyers taped to telephone and other poles throughout the Sonoma County city, posted there by a mystery person with a mischievous streak, according to the Santa Rosa Press Democrat.

The flyers include a name -- Brock -- and the name's Facebook page. Thus far, the poster has asked "for a Boggle partner, help with a Bon Jovi lyric, trying to find the owner of a $100 bill, seeking a secondhand star for Mother's Day, asking for ideas on what to tweet to actor Emilio Estevez, requesting a companion to see American Idol live and looking for a rich Pamela Anderson-esque girlfriend," according to the newspaper.

Check it out for yourself at www.facebook.com/NotesFromBrock.
Copyright FREEL - NBC Local Media