On the heels of an epic TV production mishap that sent a cannonball flying into Dublin homes, roughly two hundred people filled a local community center Saturday morning to discuss the incident.
Alameda County sheriff's deputies and staff from the Discovery Channel show MythBusters sought to address residents' concerns after a televised experiment went awry.
On Dec. 6 around 4:15 p.m., the show's hosts launched an experiment at the Alameda County bomb range that mistakenly sent a 30-pound cannonball through a cinderblock wall, over a hill and into a nearby neighborhood where it damaged two homes and a minivan.
No one was harmed during the incident, including the family who slept as the cannonball shot through their master bedroom and the house's stucco wall.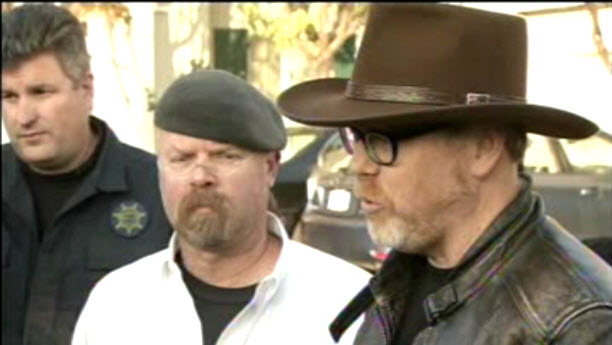 During Saturday's hour-long meeting at the Alameda County Office of Emergency Services, deputies and MythBusters' staff assured residents that they are investigating the incident and making every effort to prevent a similar mishap.
"It was an accident that went terribly wrong, and we're just glad that no one was injured," said Alameda County Sheriff Greg Ahern, who headed today's meeting.
The show's hosts shot a homemade cannonball that they'd used at least three times before with the intention of shooting it through two huge barrels of water and a cinderblock wall meant to slow the cannonball's progress before it landed in the surrounding 100-foot hills, Ahern said.
Instead, the cannonball missed the water, shot through the wall and bounced off of the hillside, sending it on its trip through the neighborhood below, where community members say children often play.
MythBusters' executive director, Dan Tapster, told community members he understands their concern, but said the show's "safety record is excellent", without a similar mishap over some 800 episodes, and that the crew will use this experience to prevent future accidents.
Bay City News