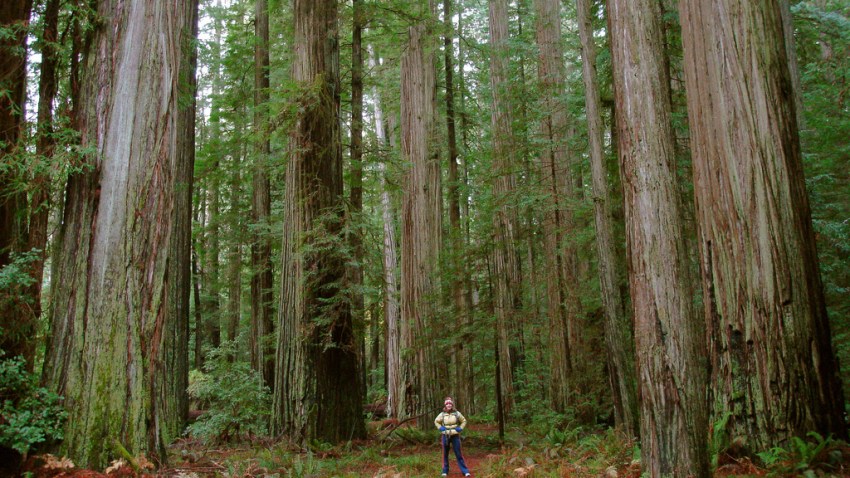 While voters await the chance to say yea or nay on Proposition 21, which would help fund California's State Parks with a vehicle registration fee, you can check out what you'll miss if they don't get funding thanks to the Nature Conservancy.

A handful of some of the state's more popular parks, including Henry W. Coe south of San Jose, can be "toured" virtually, with slideshows and tips on what you might enjoy on a visit.

For instance, did you know that the Stratosphere Giant at Humboldt Redwoods is a sequoia sempervirens specimen that stands 370 feet tall, making it one of the tallest (and probably oldest) trees in the world?

If browsing California's natural majesty isn't your thing, how about some cute baby bald eagles instead?

A pair of young birds in the Channel Islands National Park recently hatched and have just learned to fly, and you can watch them live online -- or just check out a visit by a curious fox on YouTube.
Either way, check out local nature preserves while you still can -- the Channel Islands are near where
Governor Arnold Schwarzenegger
had been pushing for offshore drilling until the epic disaster in the Gulf of Mexico, meaning those birds won't be covered in an oil slick any time soon, but future generations may not be so lucky.
However, $100 million from that drilling project was supposed to cover the costs of that state's park system which the governor threatened to close last year.
Photo by Miguel Vieira.
Jackson West loves parks.
Copyright FREEL - NBC Local Media