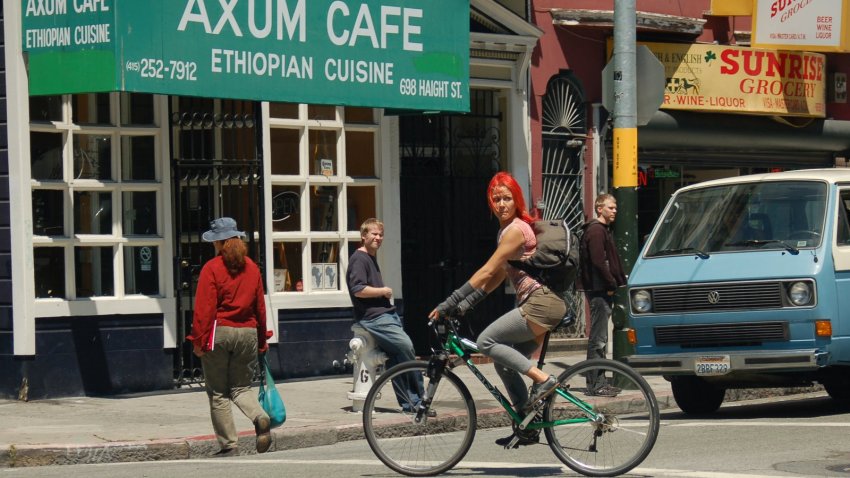 It's not just name-calling and scary pit bulls!
The "young, aggressive bullies" of the Haight are completely out of control, says the San Francisco Chronicle's C.W. Nevius.
In a recent incident, a bunch of them attacked a Haight resident, causing "severe bite wounds and a gouged eye."
Adding insult to injury, one of them supposedly said, "Call the police, and I'll kill you." Residents allege that a new group of street kids have taken over the Haight over the past year and they are the problem, according to Nevius.
Now the local police captain wants the City to try a "sit/lie law," which would ban sitting and lying on the street there for hours at a time. Similar ideas have been a tough sell in San Francisco before but Berkeley has pushed the idea through and enforced it on Telegraph Avenue.
Will enough indeed be enough?
Curbed SF contributed to this story