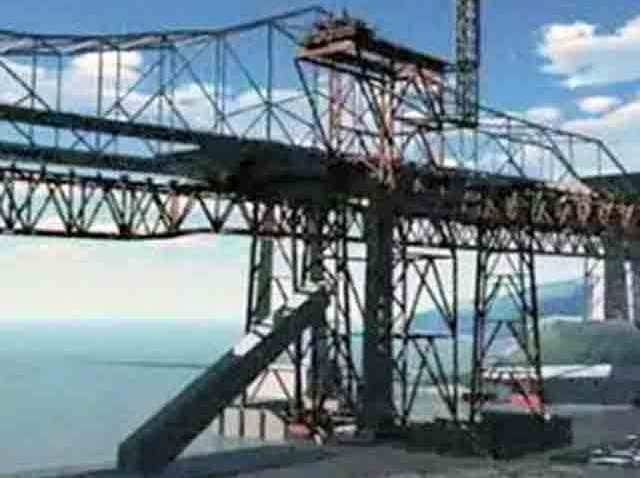 The Transamerica building and the Golden Gate Bridge may dominate San Francisco's skyline right now but the Bay Bridge hopes to be mentioned in the same conversation soon.

A piece of the tower that will define the San Francisco-Oakland Bay Bridge's new eastern span is set to go up.

Crews were scheduled to install the 165-foot, 12,000-ton piece, known as a lift, Wednesday afternoon. The massive piece arrived in the Bay Area from China earlier this month.

There was suppose to be no question that the new, more seismically safe, eastern span of the bridge would immediately enter the hearts and minds of amateaur Bay Area architects everywhere.

Bridge officials promised a span that would rival the iconic Golden Gate Bridge. But several years and millions of dollars later, officials are building a scaled down version of the original vision -- one many hope will still etch out its own space in the San Francisco night sky.

The construction on Wednsday is to set in place one of five pieces that will make up the first section of the 525-foot tower, which will be the centerpiece of the new $6.2 billion eastern span.

Bridge officials say work on the first section will be done in two weeks, and the entire self-anchored suspension span is expected to be completed by late 2013.

Officials say traffic won't be affected during the tower construction, but drivers will soon have a new view of the eastern span project.
Copyright AP - Associated Press