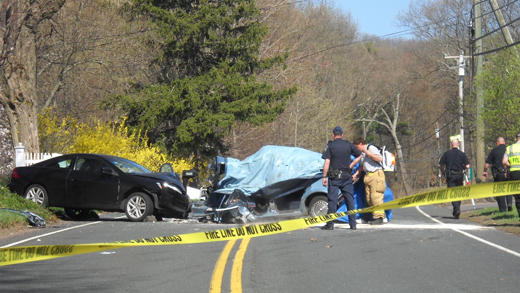 With thousands of Californians killed every year in car crashes, there's more pressure than ever to clamp down on distracted driving.

Whether you're putting on makeup, sending a text, using the city's new parking-finder app, or making out with a friend, you're looking at fines reaching into the hundreds of dollars.

A bill to raise the fines has strong support, passing the Senate 24-12 according to the CC Times. Some Republicans objected, pointing out that the fines could make drivers "angry."

First-time offenders would pay a little over $300, with future infractions costing them over $500. The bill also imposes fines for using phones on a bike, although they're far lower: less than $100, since bike accidents are far less frequent and deadly than car crashes.

Previous fine increases coincided with lower rates of distracted driving, although data is limited and it's impossible to draw a direct connection. It's likely that driver education campaigns also had a significant impact on correcting behavior. The California Highway Patrol awards millions of dollars in grants to local jurisdictions to enforce laws and educate drivers.

And there's never been a better time to introduce some safety onto the state's roads, with a recent wave of crashes claiming lives and property. Yesterday, in Santa Rosa, a woman was thrown from her car when she skidded across the 101. Not long after, another crash happened just a few lanes over, wrecking five cars.

Santa Rosa has seen a particularly high volume of crashes recently, both on the highway and surface streets. Police officers have launched a program to crack down on unsafe motorcycle drivers. The town experienced nearly 50 motorcycle crashes in 2009.
Copyright FREEL - NBC Local Media