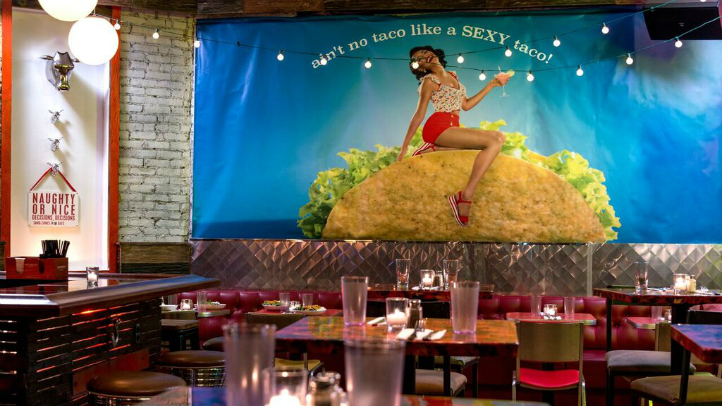 The owner of a new taqueria in New York left his heart in San Francisco.
Chef Brian Washington-Palmer, a Berkeley native, recently opened Sexy Taco/Dirty Cash on the heart of Malcolm X Boulevard in Harlem.
New York Times noted that Washington-Palmer's ground beef and Rice-A-Roni stuffed tacos and a "Mission Caesar Salad" served with Green Goddess dressing are overt homages to San Francisco.
The most popular slogan attributed to Rice-A-Roni, a packaged rice-based meal, is that it is the "San Francisco treat." And while Mission Caesar Salad may sound tamer than a "SoMa Salad," Green Goddess dressing was actually created at San Francisco's Palace Hotel in SoMa in 1923 as a tribute to the actors from the silent film 'The Green Goddess,' who were staying there while performing on tour.
Washington-Palmer's menu is frought with Bay Area references, from offering a burrito filled with Korean short ribs to naming cocktails after rap sensibilities as in Confessions of a Thug, a mezcal drink with grapefruit rosé, white vermouth and smoked chili bitters.
He left the Bay Area initially to join the Alvin Ailey American Dance Theater in New York before ultimately finding his career passion in the restaurant industry. He's opened several restaurants and bars there, but Sexy Taco/Dirty Cash is the first that proudly proclaims his roots.
Copyright FREEL - NBC Local Media