Oakland police and search crews were out in force Saturday in a new and pointed search for missing 22-month-old Oakland girl Daphne Viola Webb.
The search ended by 4 p.m. with investigators saying that no new clues were found.
Earlier in the day there were signs of hope when Oakland police Sgt. Mike Gantt said searchers found items that could be evidence, adding he couldn't be sure until they were analyzed. He refused to described the items, but answered a clear "yes" when reporters asked if Saturday's search efforts had paid off.
Later in the day those items were revealed to be things left behind by mountain bikers who had been working on trails and left them behind when they noticed police in the area.

Oakland police spokeswoman Johnna Watson said Friday the search was based on new information police have received.
"This case has never stopped and time is of the essence in searching for Daphne," Watson said. She would not give any more information on the new information.
Oakland police set up a staging area at Merritt College early Saturday for the day long search. Police were joined by Alameda County search and rescue teams.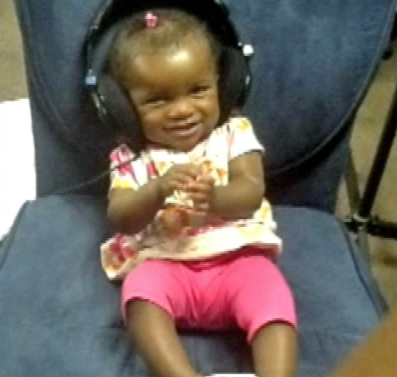 A 45-member search team from the Alameda County Sheriff's Office used six cadaver dogs and K-9 units and other search technology in parks near the college, according to Alameda County sheriff's search and rescue unit Chief Ron Seitz.Search team members are also looking at Joaquin Miller Park on the other side of Skyline Boulevard near the college.
Daphne's father, 49-year-old John Anthony Webb of Oakland, reported her missing six weeks ago on July 10. He told police that she was taken by a stranger while she was in a parked car with his 87-year-old mother while he was at the Gazza Supermarket at 7838 International Blvd. to buy something.
Police said Friday that they were conducting two parallel investigations as they treat Daphne's disappearance as a missing person's case and as a homicide case.
Oakland police arrested John Webb on suspicion of felony child endangerment on July 10 because they were concerned that he left Daphne in the care of his mother, as she suffers from dementia. But Webb was released from custody two days later after the Alameda County District Attorney's Office said it was declining to file charges against him.
Daphne lived with her father and grandmother at a residence in the 800 block of Greenridge Drive, off Keller Avenue, in the Oak Knoll area of northeast Oakland, according to Watson.
Daphne's mother lives at a separate location but has been cooperative with police and isn't considered a suspect, Watson said. "We are going to solve this case," Watson vowed. "It's just a matter of time."
Also on Friday, the FBI doubled the award in the case to $20,000.