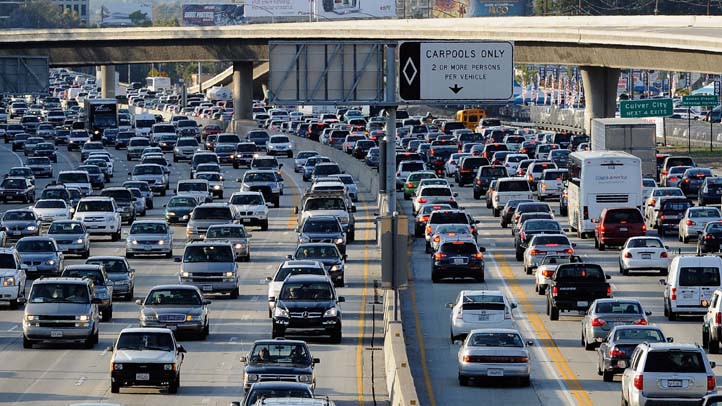 New toll lanes in the South Bay are paying off.
A new report finds the number of solo drivers paying to use the new toll lanes at the Highway 237-Interstate 880 interchange has increased more than expected.
According to the Valley Transportation Authority, there were more than 9,000 solo drivers using the toll lanes, up from 7,000 since March, when the toll plan started. That's an increase in revenues from $14,300 to $11,800 in that same period.
In addition, the Mercury News reports, toll lane users are shaving an average 12 minutes off their morning commute from south I-880 past Dixon Landing Road onto west 237 at First Street, cutting what would have been an 18-minute drive to six minutes.
And, more drivers in the toll lanes means more space in the regular lanes. Perhaps the biggest surprise coming out of the report: Drivers in the non-toll lanes are saving three minutes on their commute times.
Since the toll plan went into effect March 20, solo drivers with FasTrak transponders can buy their way into the carpool lane for a price that varies by traffic levels, and has averaged $1.50 with a peak as high as $4.50.