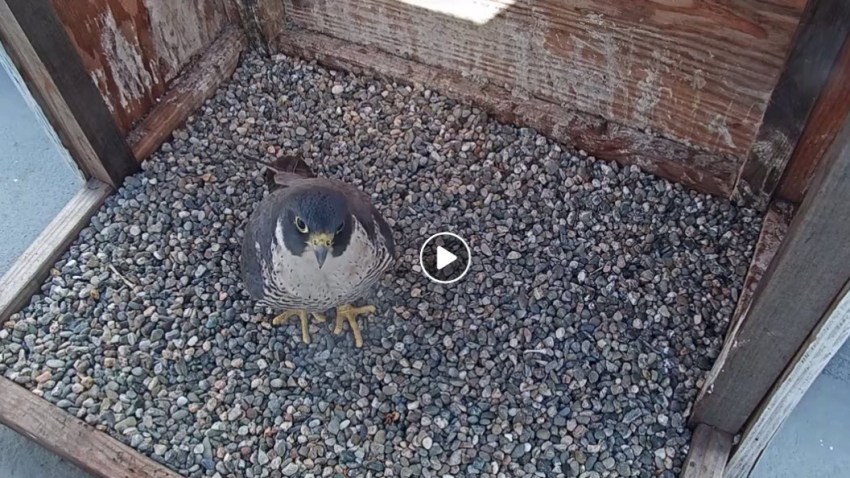 A pair of webcams installed at UC Berkeley's Campanile now allows viewers to monitor falcon couple Annie and Grinnell.
The couple over the past two years raised their young on the popular campus tower. Annie and Grinnell are expected to welcome their first offspring of 2019.
One camera shows the next and the other is on the balcony, where the baby falcons are expected to exercise and develop their flying skills.
A crowdfunding effort helped pay for the webcams. To support the Cal Falcons Fund, visit Berkeley.edu.
Webcam of the nest can be viewed at the top of this post. View the second webcam below: