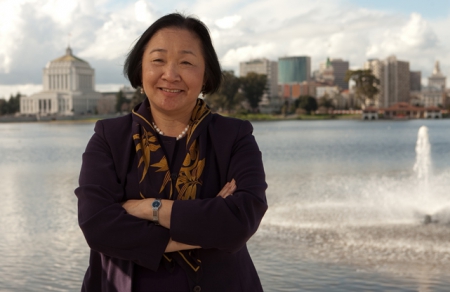 Efforts to balance Oakland's budget hit another snag Tuesday night. That's because the City Council voted not to create a special election for Mayor Jean Quan's proposed $80 parcel tax according to the Oakland Tribune.
The tax was supposed to generate $11 million for the cash-strapped city. The city was going to piggyback the measure on the state's June special tax extension ballot. However, Governor Jerry Brown has yet to convince Republicans the special election is needed.
Yesterday, Mayor Quan asked the city council to get out an Oakland-only ballot in July. The city council voted no.
Quan says the city is already facing budget cuts close to $46 million and it could get worse if there are more state and federal cuts.
She wants Council President Larry Reid to call a special meeting to give public notice and give the tax one last shot. No word on if that meeting will happen.