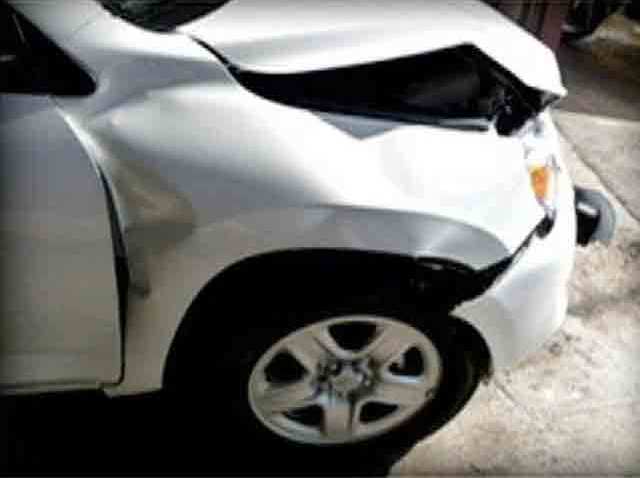 Toyota dealers are set this week to get the parts they need to fix gas pedals in millions of recalled cars, but the move cannot come soon enough for a Northern California mom who blames the accelerator in her RAV4 for a crash that occurred last week.

Tonia Nichols blames the accelerator in her Rav4 for a crash that happened last week outside Sacramento.

However, the catch is that technicians must be trained how to make the repair, and many owners of affected Toyotas may face a wait to get the fix made.

"We have the fix and our dealers are ready," Jim Lentz, Toyota's president of U.S. sales, said during an interview on the Today Show.

Lentz said dealers are going to be working weekends and other extra hours to help customers as soon as possible.

Toyota took out full-age ads in 20 major newspapers, including The Sacramento Bee, apologizing for the problem. Lentz said he is confident in the planned fix and emphasized that Toyotas are safe.

But Tonia Nichols said she had a close call while driving her RAV4.

She said she was driving her children to martial arts practice when the accelerator in her SUV revved up and launched the vehicle into a building.

Aware of the recall, she said she had practiced what to do if the problem happened to her. But she said she had little time to react.

"We were pulling into the martial arts studio," Nichols said. "The kids were in the back seat eating (a) snack and I was just coming to a slow stop into the parking spot when all of a sudden my car took off out from under me and slammed into the building after going over a parking block and the sidewalk curb and crashed into the building."

She said she was glad she arrived early and is grateful that no children were on the sidewalk.

Nichols said her car is not listed in the current recall, but still believes the accelerator was at fault.
On Monday Toyota began explaining how drivers could check the pedals themselves to see if it is part of the recall. Check out the Qik video below from NBC Bay Area Tech Reporter Scott Budman to find out if your car is at risk.

Her insurance company is reviewing the case to see if the crash is a result of a manufacturing defect.
This article originally appeared on KCRA.com.