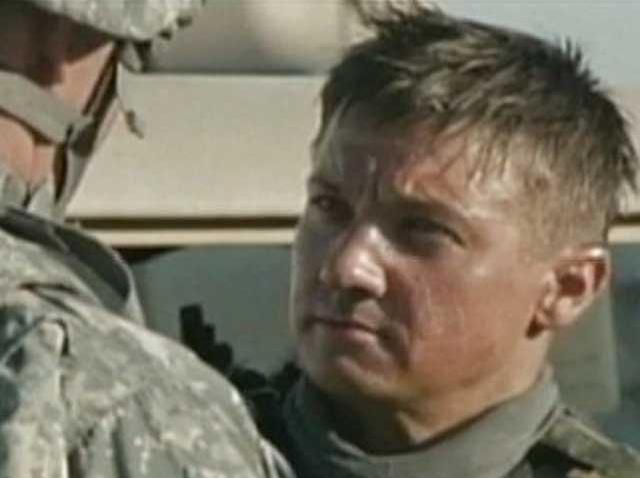 MODESTO, Calif. -- Northern California native Jeremy Renner, who has been nominated for a best actor Academy Award for his role in "The Hurt Locker," is planning to take his mom to the March 7 Oscar ceremony.

"I'm so excited," Renner's mother, Valerie Renner, said of the idea of attending the awards at the Kodak Theatre in Hollywood.

Her son, who went to Beyer High School in Modesto.

"The Hurt Locker," a war-on-terror thriller, and James Cameron's "Avatar" received nine nominations each.

"It's like a dream come true," Valerie Renner said from her home in Modesto.

"We always knew before what a great actor he was, and to see him in 'The Hurt Locker' and to see him nominated just validates what we've always known about him," the proud mom added.

The Hollywood-appointed man to beat in this category is Jeff Bridges for his performance in "Crazy Heart."

Also nominated for best actor are past Oscar winners George Clooney as a frequent-flyer junkie in "Up in the Air" and Morgan Freeman as South African leader Nelson Mandela in "Invictus" and Colin Firth as a grieving gay academic in "A Single Man."

Oscar nominees are chosen in most categories by specific branches of the Academy of Motion Picture Arts and Sciences, such as actors, directors and writers. The academy's full membership of about 5,800 was eligible to vote for best-picture nominations and can cast ballots for the winners in all categories at the Oscar ceremony itself.

The 82nd Oscars will be presented March 7 in a ceremony airing on ABC from Hollywood's Kodak Theatre.
KCRA.com contributed to this report.
Copyright AP - Associated Press