Walking into his Oakland home one day last year, Josip Markus had a feeling a change was coming.
"It didn't feel like home anymore," Markus said. "That was interesting. It was the first time that I had felt that."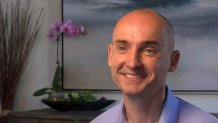 Markus looked inward for the answer to why he felt that way about a home he had happily lived in for the past 4 ½ years. What he discovered lead to a chain of events that has Markus putting his home on the market for $1 million and vowing to donate $100,000 of the money he makes to charity.
"I needed to make a statement to myself and to everyone that this is really that important to me," Markus said.
The catalyst for much of this is the health of Markus' father. Diagnosed a few years ago with Parkinsons Disease, his condition had worsened significantly over the past year. So, Markus decided to sell his home in Oakland's Rockridge neighborhood and move back to his hometown of Cleveland to care for his father.
"I'm giving my father my time, my energy, my presence, whole heartedly, not when it's convenient for me," said Markus.
It is not the only good deed Markus is doing.
The $100K from the sale proceeds (as well as 20% from the sale of many of his belongings) will go the SOFIE Foundation.
SOFIE is an abbreviation for "Saving Ourselves From Indigenous Extinction."
"It's a foundation that works with indigenous communities around the world to help protect their way of life, to preserve their knowledge and wisdom," said Markus.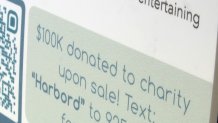 Markus discovered the nonprofit while traveling to South America a few years ago and has recently taken over the position of CEO. Markus says making such a big donation is a way to signal to himself and others how strongly he belives in their mission.
While he can afford to make the donation, Markus said it does make his financial future less secure.
"I'm not fabulously wealthy," Markus said.
After a career in business, working for such companies as Morgan Stanley, IBM, and Google, Markus struck out on his own a year ago. He founded Walk Your Path, a life transformation coaching business.