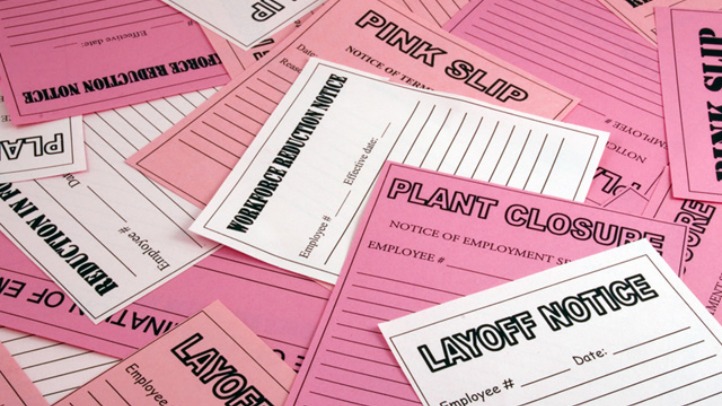 As promised, the city of Oakland issued nearly 2,500 layoff notices Wednesday.

The pink clips are the fall out from a California State Supreme Court decision that abolished redevelopment agencies.

Officials said they were required to give employees a 10-day notice and it is now 10 days out from the Feb. 1 deadline to eliminate redevelopment agencies.

In total, 1,464 full-time and more than 1,000 part-time/temporary employees were given notice their job may be gone soon. In reality fewer than 200 are expected to actually lose their jobs, but the city said it wants flexibility as it deals with $30 million in cutbacks.

"This entire situation is regrettable and is forcing us to act out of sequence, without the usual and necessary community and workforce engagement that typically accompanies budget decisions, especially decisions of this magnitude," said City Administrator Deanna J. Santana.

The city says the loss of redevelopment funding creates a potential annual budget gap ranging from $25-30 million.

Santana noted last week when she first announced the layoffs that the state Legislature is working on a bill that would extend the effective date of eliminating redevelopment agencies but she said the city must begin preparing to lay off employees in case the legislation isn't approved.

The Chronicle reported last week that Oakland has one of the highest rates of city worker-to city resident in the state, with 5,900 employees for 430,000 residents. The paper said Oakland has to trim $30 million from its budget, and with such a workforce-heavy municipal payroll, that means cutting workers.

The city's already cut upwards of $58 million from its budget in recent years.