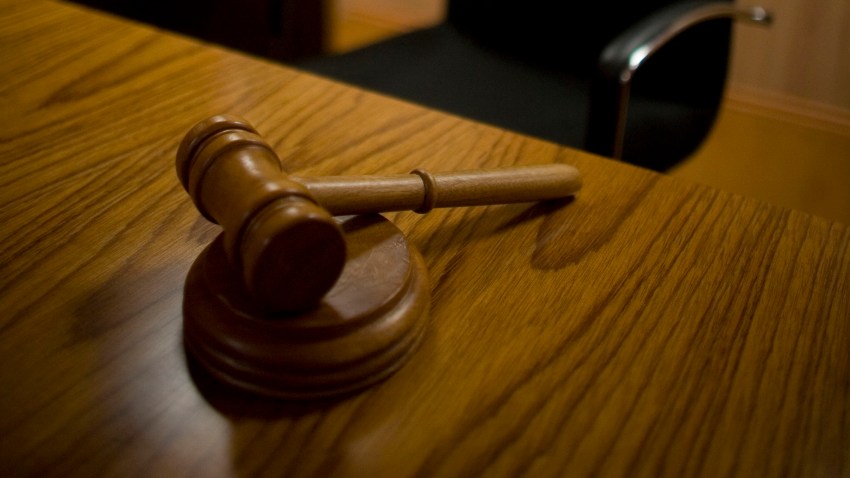 A white man was sentenced Thursday to three years and eight months in state prison for threatening two black men with a laser-sighted pistol after an argument about garbage near the Nation of Islam mosque in East Oakland last July.
The sentence that Alameda County Superior Court Judge Rhonda Burgess imposed against Christopher Seelig, 30, was the maximum possible for his convictions on Dec. 20 for being an ex-felon in possession of a firearm and for illegally possessing ammunition, since he had prior drug-related convictions when he lived in Ohio.
However, jurors deadlocked 8-4 in favor of convicting Seelig of two more serious counts of making criminal threats for the confrontation outside his apartment complex at 5280 Foothill Blvd. in the early morning hours of July 16.
Seelig would have faced a total term of nearly 18 years in prison if he'd been convicted of those charges.
Alameda County prosecutor Keydon Levy said after Seelig was sentenced today that the district attorney's office is still deciding whether to prosecute Seelig a second time on the criminal threats counts.
Seelig's attorney Rachel Marshall admitted in her closing argument in the case in December that Seelig pointed his semi-automatic pistol at the alleged victims, Akida Harrison and Cyril Muhammad, for one or two seconds but claimed that they were the aggressors in the incident and that Seelig acted in self-defense.
Marshall also admitted that Seelig uttered a racial epithet at the two black men, but said he did so only after they called him a "white boy" and acted in a confrontational manner.
The defense attorney said the incident began when Seelig went outside his apartment complex to go through a garbage bin to look for something he had thrown away earlier in the day and ran into Harrison and Muhammad, who were unloading trash to prepare for services the next morning at the mosque, which also is known as Muhammad Mosque No. 26.
Marshall said the two men "immediately assumed the worst," which is that Seelig had added to the debris that was outside the mosque.
Marshall alleged that Harrison was "immediately aggressive," didn't take Seelig's word that he was only looking for something he had thrown away and "escalated" the situation by coming face-to-face with Seelig when Seelig tried to walk away.
Marshall said Seelig told Harrison and Muhammad he had a gun because he thought that would scare them away, but she said they stayed at the scene and stared into Seelig's apartment when he went back inside.
Levy said that if Seelig really felt in danger, he should have stayed inside his apartment.
But Marshall said Seelig went back downstairs only to close the gate to his apartment complex because his ex-girlfriend and their young son also live there and he wanted to make sure that Harrison and Muhammad didn't come into the building.
Marshall alleged that the two men started moving toward Seelig and said Seelig was "terrified" and uttered "a terrible word," a racial epithet, and pointed his gun at them for one or two seconds.
The defense attorney said Seelig used no more force than was necessary and didn't shoot or hurt anyone.
But Levy said, "The threat was very clear. He pointed the gun directly at them."
Levy accused Seelig of provoking a fight and said, "The victims were in sustained fear for their safety."
Marshall didn't contest the gun and illegal ammunition counts against Seelig.
Copyright BAYCN - Bay City News