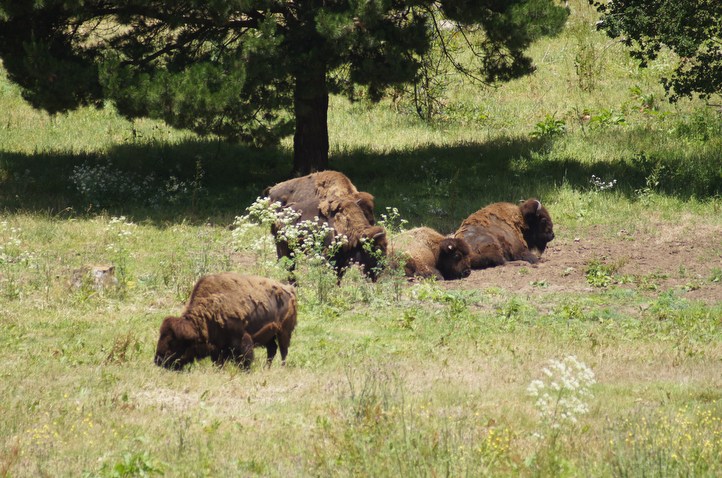 One of San Francisco's famed bisons living in Golden Gate Park has died.

Staff from the San Francisco Zoo Tuesday euthanized Terry, a 20-year-old bison, who had voluntarily isolated herself from her herd a few days ago.

She had been unable to eat, drink or stand for the past several days, according to zoo officials. After administering medical assistance for two days, officials determined it was better to euthanize Terry.

Terry is survive by four female bison in the park. She was a descendant of a gift of bison given by then Mayor Dianne Feinstein's husband, Richard Blum, in 1984.

Bison were first introduced to the park in 1891, when the herd gave birth to more than 100 calves over the next several years.