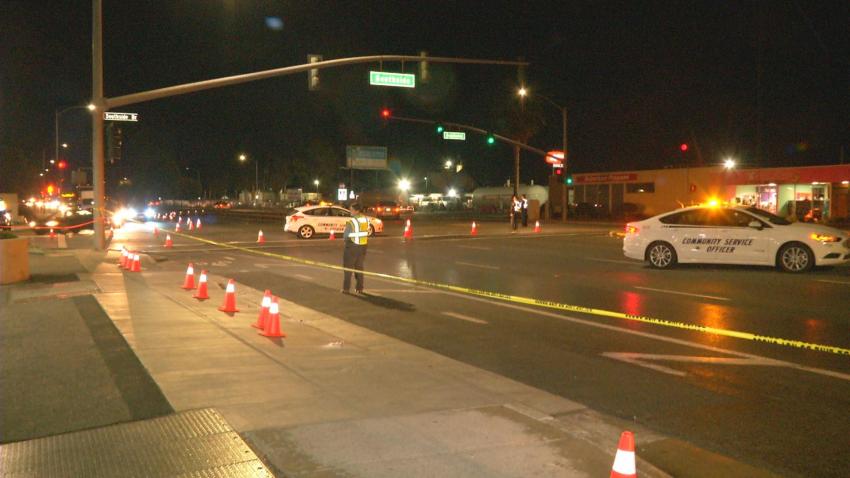 One person was killed and another hospitalized after two cars collided in San Jose on Friday night.
The crash occurred around 5:30 p.m. near Monterey Road and Daylight Way, forcing police officers to shut down part of the roadway during the investigation.
Officer Steven Aponte said one victim died at an area hospital while the other sustained minor injuries.
Witness Dino Oliveira said teenagers were speeding along Monterey Road before the fatal crash that also severely damaged both cars. Police have yet to confirm the victims' ages.
Oliveira, who lives nearby, recalled hearing a loud bang, which drew out people from the neighborhood's mobile homes, he said. Firefighters had to use the jaws of life to extricate the cars' occupants.
The collision was a "sad tragedy" for the drivers and their families, Oliveira said.
Police are still investigating the cause of the crash, according to Aponte. He also encouraged people to drive carefully in the rain and, if possible, avoid the area for the next few hours while traffic investigators are on scene.
Friday's accident marks San Jose's 41st traffic fatality of 2016.