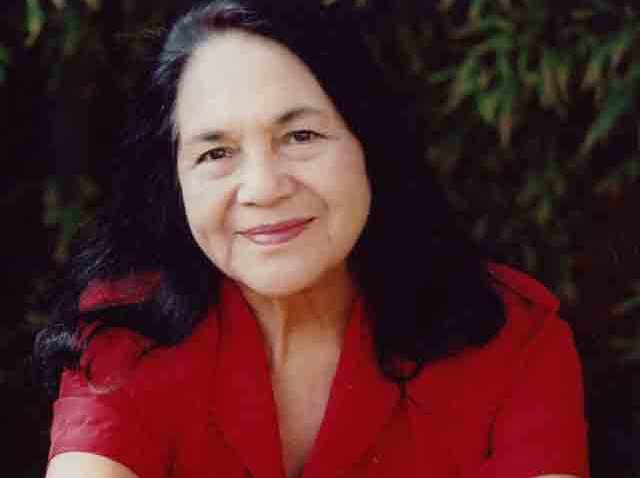 On the heels of her 80th birthday, Dolores Huerta doesn't see retirement in her future.
And while she continues to look ahead, we asked her to take a little time to look back.
She has cherished memories of the days when she and the late Cesar Chavez began organizing farm workers. She also has memories of a horrible day in 1968.
"When Cesar and I started the union, we were both young in our 30s," said Huerta.
She said Chavez and his wife Helen invited her over and convinced her that farm workers would never have a union unless they made it happen.
Chavez didnt' have a college degree. What he did have was an honorable discharge paper from the U.S. Navy and he had a vision.
The Chavez-Huerta movement began at a time when Latinos across the country began to mobilize, to demand equal rights and equal access.
Many called it the "Chicano Movement."
"When we stared the union, we were focused on farm workers, " said Huerta. "To Cesar's credit, whenever people would say to Cesar, 'You're the leader of the Chicano Movement', he would say 'No, I am president of the Farm Worker's Union."
Huerta has seen a lot over the years.
Her union partner died suddenly in 1993 of natural causes.
The UFW has since struggled to maintain the membership it once touted, but it is still a national force.
Huerta was directly behind Robert Kennedy when the U.S. Senator and presidential hopeful spoke his last words at the Los Angeles Ambassador Hotel.
"It's on to Chicago, and let's win there,' said Kennedy, with Huerta just a couple feet away. Minutes later, Kennedy was assassinated in the hotel's ballroom.
"I still think about it,' said Huerta.
Dolores Huerta continues fighting and advocating for poor and needy people.
By her count, she's been arrested 20 times while leading mass protests.
She's almost 80 years old and from what I saw she hasn't lost a step.
The iconic leader of farm worker and civil rights answered my questions for 45 minutes at an event hosted by the Organization For Latino Affairs (OLA), the Latino employee group at the Santa Clara Valley Water District, in honor of Hispanic Heritage Month.
Huerta was the guest of honor.