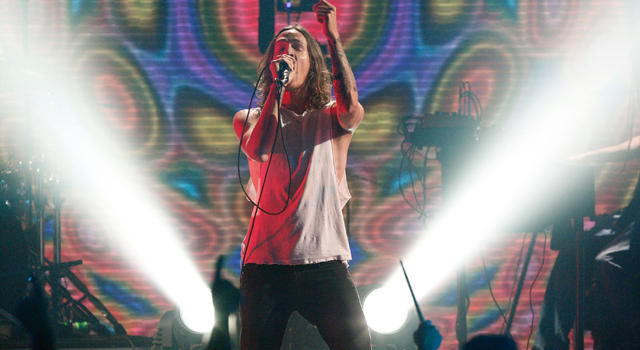 Ladies, you better get your panties ready and men be sure to dust off your grungiest flannel shirt. Here's a flash in the pants for you. Headlining the Outside Lands Festival in San Francisco in August is Pearl Jam, Dave Matthews Band, the Beastie Boys and lets throw in Tom Jones for good measure.
Ranger Dave, apparently the mascot for the festival, announced the line up that includes more than 20 acts ranging from grunge to hip hop to music even your parents would be embarassed to admit they listen to. But the festival will have the likes of Incubus, the Black Eyed Peas, M.I.A. and Modest Mouse.
The second annual Outside Lands Festival will take place in Golden Gate Park from Aug. 28 to Aug. 30. Tickets will go on sale this Sunday at 10 a.m. on Outside Lands Web site sfoutsidelands.com.
Check out the full artist line up below.
Akron/Family
Atmosphere
Band of Horses
Beastie Boys
Bettye LaVette
Black Eyed Peas
Blind Pilot
Brett Dennen
Built To Spill
Calexico
Dave Matthews Band
Deerhunter
Dengue Fever
Extra Golden
Heartless Bastards
Incubus
Jason Mraz
JJ Grey & Mofro
John Vanderslice
Kinky
Lenka
Lila Downs
M.I.A.
Mastodon
Matt and Kim
Midnite
Modest Mouse
Os Mutantes
Pearl Jam
Portugal. The Man
Q-Tip
Raphael Saadiq
Robert Randolph
& The Family Band
Ryan Bingham
SambaDa
Silversun Pickups
The Dead Weather
The Dirtbombs
The Dodos
The Duke Spirit
The Family Band
The Mars Volta
The Morning Benders
The National
Thievery Corporation
Tom Jones
Trombone Shorty & Orleans Avenue
TV on the Radio
Ween
West Indian Girl
Zee Avi