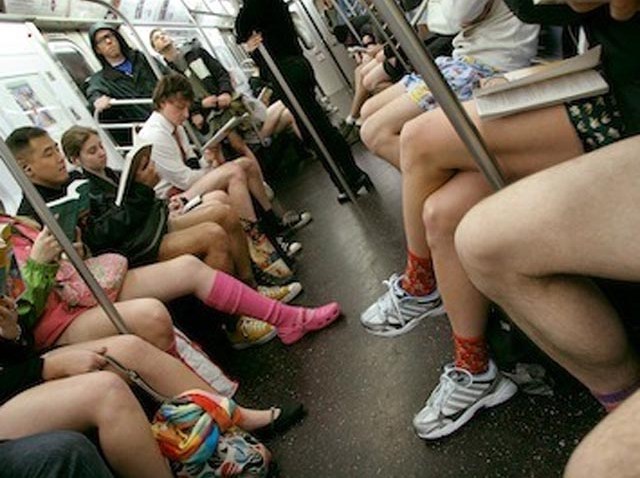 Subway riders around the world -- including right here in the Bay Area -- will be leaving their pants at home on Sunday.
The annual No Pants Subway Ride is in its 10th year thanks to Improv Everywhere, a New York-based group of urban pranksters. The Bay Area-version is is set to begin at 2:10 p.m. at the Powell BART station in the City. Hundreds are expected to take part in an afternoon of naked leg freedom.
The premise is simple: ride BART and/or Muni with no pants, and play it cool.
"We also would like to stress the importance of acting normal (and not knowing why everyone around you has no pants on either)," according to the group's Facebook page. There are nearly 800 people who say they are in.
Technically, there's one more caveat: "Note that this is NO PANTS, not NO UNDERWEAR day. Wouldn't want anyone arrested for indecent exposure)!" You can follow the fun from the comfort of your home and with your pants on from this Twitter page.
Organizers recommend paying the $5 ticket for BART and/or Muni pass, pointing out that the evading-fare citation is about $250.
It is flash-mob like event to say the least. You can see the set up in the below YouTube clip.
Requirements for participation:
Willing to take pants off on subway
Able to keep a straight face about it
At least $5 for the BART/MUNI rides and some extra for bar/etc.
Please no nudity (or keep it to a minimal, don't want to tempt the police)