The well-known Papalote Mexican Grill is about to become a lot more popular thanks to one of the country's top chefs.

In an episode that will air nationally Wednesday night, Iron Chef Bobby Flay challenged owners Victor and Miguel Escobedo to a throwdown -- burrito style. Flay said he searched the country for the best burrito and found a little shop in the Mission District of San Francisco owned by two brothers.
Full disclosure: Victor is married to NBC Bay Area reporter Jodi Hernandez.
The Escobedos opened Papalote Mexican Grill 10 years ago. They are known for grilling up each burrito fresh, including the meat. It may take a little longer to get your order, but fans say it's worth the wait.
Miguel and Victor can make burritos in their sleep but said they never dreamed they'd someday go head-to-head with a famous chef -- with the television cameras rolling, no less.

"Everything I have ever done in my life having to do with food just flashed in front of my eyes," Miguel said, recalling the moment Flay surprised them with a challenge to make their best burrito on the spot.

The Food Network set up a taping at Papalote under the guise it was working on a new show called Brotherly Grub, based on brothers who work together.

Victor, a stand up comic, said, "I thought that was a pretty stupid name for a show but, hey, I wasn't about to tell The Food Network what I thought about their stupid name for a show."

During the taping, Flay shocked the crowd gatrhered at the eatery when he walked into the shot and instantly challenged the two brothers to a burrito throwdown. For those who don't watch the show, that means Miguel and Victor had to make a burrito right then and there -- and right next to Iron Chef Bobby Flay. Both creations are then judged by two experts at the scene
Victor, hoping you will tune in Wednesday, wouldn't say who won.
No one is sure how Flay found Papalote. The grill has earned many Best Burrito awards in the City. It was also recognized nationally in the New York Times and the Wall Street Journal.
Those accolades are great, but Victor and Miguel are quick to tell you their biggest honor by far was the surprise throwdown challenge by Iron Chef Bobby Flay.

The Food Network episode airs at 7 p.m.

After you watch it, you'll probably want to visit the place. So here are there two locations in the City: 24th and Valencia or Masonic and Fulton.

Tell them Bobby Flay sent you.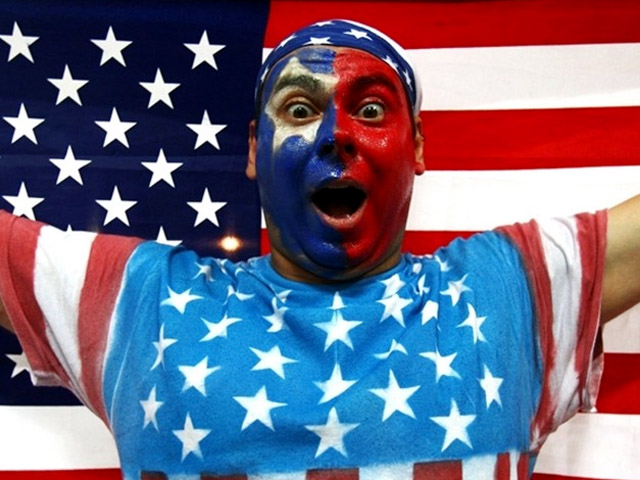 It's snow joke: The Vancouver Winter Games are here! Check out NBC Bay Area's full coverage, complete with amazing photo galleries, and more! Fan us on Facebook, and follow us on Twitter