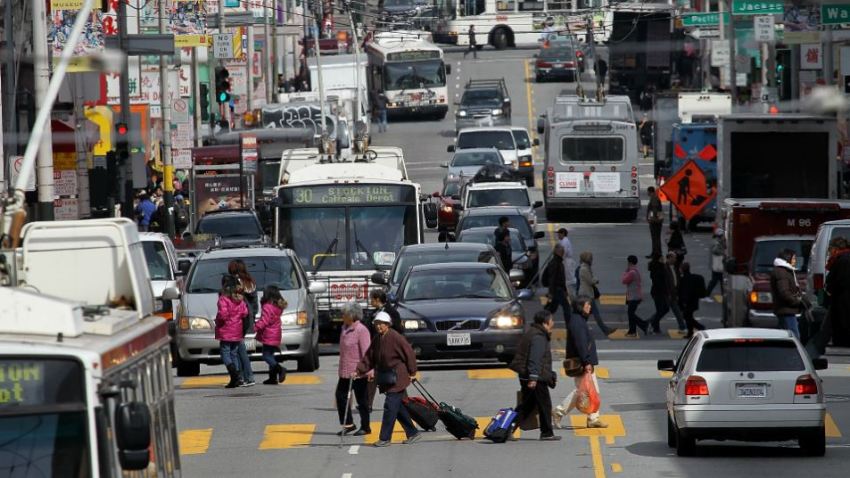 It's not just routine maintenance or forking over money for gas that is costing drivers significant amounts of money.
Sitting in traffic and searching for parking add up to to almost half the amount of total car ownership costs for drivers in the United States, according to a report from INRIX.
In 2017, the average U.S. driver was confronted with paying $10,288 for all driving-related expenses, according to the report. That amount includes money spent on direct driving-related costs such as maintenance, gas, insurance, parking and tolls as well as indirect costs such as parking fines, wasted time and spending too much on a parking spot, such as paying for three hours when you only needed it for an hour.
Forty-five percent of that $10,288 amount was made up of traffic and parking-related costs alone, according to the report.
"Parking, for example, made up a third of the total cost of vehicle ownership," Dr. Graham Cookson, Chief Economist for INRIX, said in a statement. "On average, drivers spent more than $3,000 a year on all parking-related costs."

When comparing the cost of driving in U.S. cities, INRIX found that San Francisco was the third most expensive place for drivers behind New York City at No. 1 and Los Angeles at No. 2.
Parking in the city by the bay in 2017 cost drivers an average of $2,801, according to the report. Congestion resulted in $2,226 spent. The hassle of trying to find a parking spot resulted in an average expense of $2,361.
For the sake of comparison, drivers in the "Big Apple" in 2017 spent an average of $5,395 on parking, according to the report. Congestion cost drivers $2,960, and the pain of parking cost drivers $3,334.